Long-Awaited Cottonwood Jam EP Released
The Froski, a student band featuring freshmen Joey Vitagliano, Zane Greenawalt, their newest member, Cameron Noble, and alumni Josh Cook, recently released their first EP. I asked Noble and Greenawalt a few questions about the EP and its release. For more info on the band, read our showcase here: https://thehorizonsun.com/campus-life/2013/06/04/student-band-froski/
Q: What inspired this EP?
Zane: The songs that have lyrics were inspired by past relationships.
Q: What's the most fun song to play?
Cameron: Cottonwood Jam and Bridal Veil Falls are the most fun to get down and jam to.
Q: Is there a reason most of the songs don't have lyrics?
Zane: Joey and Josh's musical preferences delegate more towards instrumentals, and as the founders of the band they inspired our direction. We actually have another song with lyrics, but we never got to record it.
Q: What musical acts inspired the EP's styling?
Cameron: Josh and Joey love Foster the People, Fleet Foxes, Grateful Dead, and Bob Dylan, and you can really hear that on the album.
Q: When did you start recording?
Joey: We started back in January.
Q: What would classify yourselves as?
Zane: Indie rock with a retro vibe for sure.
Q: Where can people buy the EP?
Cameron: You can go to Joey or any other members of the band, and buy a copy for only $1.
Leave a Comment
About the Writer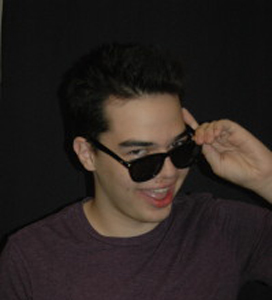 Anthony Airdo, Columnist
Anthony, a junior, is starting his third year at Horizon Honors. He's one of the friendliest people you'll ever meet, and his cheery mood will light up a room. He loves to read and write, and gathering knowledge on the internet is one of his favorite pastimes. Some of his favorite books include Fahreinheit 451, Ender's Game, and 1984. He also writes various styles of poems in his free time.

Outside of school, he enjoys playing bass guitar with the various musical projects he's aligned. He has not released anything yet, but hopes to create an album that captures his essence. He is very passionate about music, and he holds it close to heart. He is driven by the desire to find hope in any situation because he believes that it is out there.