Leftover Sweet Potato Cake
Ingredients:
1 3/4 cups white sugar
3/4 cup vegetable oil
3 eggs
1 teaspoon vanilla extract
2 cups cooked, mashed sweet potatoes
2 cups all-purpose flour
3 teaspoons baking powder
2 teaspoons baking soda
1/4 teaspoon salt
2 teaspoons ground cinnamon
Directions:
1. Preheat the oven to 350°F. Grease and flour a 9×13-inch baking dish.
2. Stir together the sugar and vegetable oil in a large bowl until smooth. Beat in the eggs one at a time, then stir in the vanilla and sweet potatoes. Combine the flour, baking powder, baking soda, salt and cinnamon in a separate bowl; stir into the batter 1 cup at a time, alternating with the beer just until everything comes together.  Spread the batter evenly in the prepared pan.
3. Bake for 35 minutes in the preheated oven, or until a knife inserted into the center of the cake comes out clean. Cool completely before frosting or serving.
Leave a Comment
About the Writer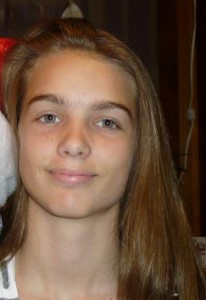 Alexis Griffin, Columnist
Alexis is a 15-year-old Sophomore at Horizon Honors. This is her fourth year attending the school, and second year in Journalism. She found a new love for Journalism after her first year in the course, and plans on continuing to write for The Horizon Sun. In her free time, Alexis enjoys riding her bike and babysitting. After college, Alexis hopes to be a Pediatric Gastroenterologist or a nurse for pre-mature infants.