Changing the World One Lollipop at a Time
Taking the simplest treat and making it into a long-lasting memory.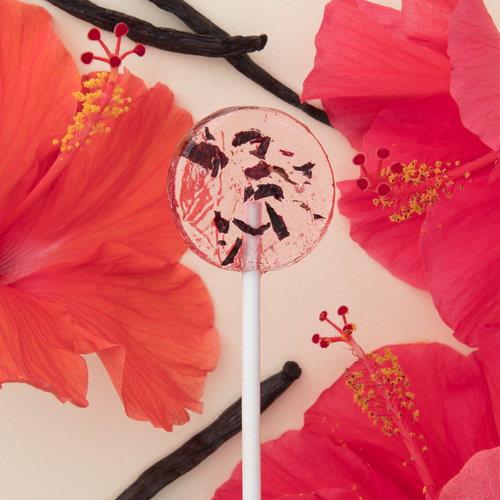 Amborella Organics is a small organization that manufactures and delivers seed-bearing lollipops. The company launched its opening back in 2016, and ever since, it has continued to promote its revolutionary concept.
The company is co-owned by Brennan Clarke and Taylor Morgan, two friends that have always anticipated starting their own company. Clarke says that he originally thought of the idea back in 2011 as a way to bring young kids back into the garden, remembering "the smell of [his mother's] tomato plants and the anticipation of seeing which plants had grown week-to-week." Morgan, who worked as a journalist before pursuing entrepreneurship, states, "We decided then that we'd bring [Clarke's] idea to life and haven't looked back!" The name they chose for their company, Amborella, is derived from the first-ever flower to move from water to land, and they use it to inspire their own work. The two have now successfully run the company for over two years, expanding their lollipop flavor selection and shipping worldwide.
These lollipops are organic candies that contain edible herbs such as rosemary, sage, or mint. The stick of the lollipop is made of biodegradable, recycled paper with a seed inside. Once the lollipop has been enjoyed, the stick can be planted in soil horizontally, watered, and nourished, and will eventually sprout a plant. Their website contains 10 flavors and each plant grown has a connection to the name of the lollipop. Strawberry and basil lollipops grow basil, peach and marigolds grow marigold, and champagne and roses grow roses. All of their dyes are sourced from natural turmeric and carrot, so there is no artificial color. The have also managed to make almost all of their lollipops GMO, nut, gluten, dairy, and soy free. Their website contains all their information from shipping costs to their ingredients list.
As Clarke and Morgan set out to create a new and easy way to enjoy gardening, they also pioneered a novel idea that could hopefully decrease the amount of trash and plastic stacking up on our planet. By gardening, we can truly "go green" to benefit the earth. Increasing plant life benefits the earth by expanding the flora's highly effective air cleaners, absorbing carbon dioxide, while releasing clean oxygen and fragrance. By using our trash as new resources of life, it will allow for the gardening industry to increase and positively impact our world.  At Amborella, they seek to share "nature's beauty, and [the] sentiment brings [the] company full circle" and "find great joy in continuing to define what a seed-bearing lollipop is all about."