Phil Mickelson Becomes Oldest Golfer to Win Major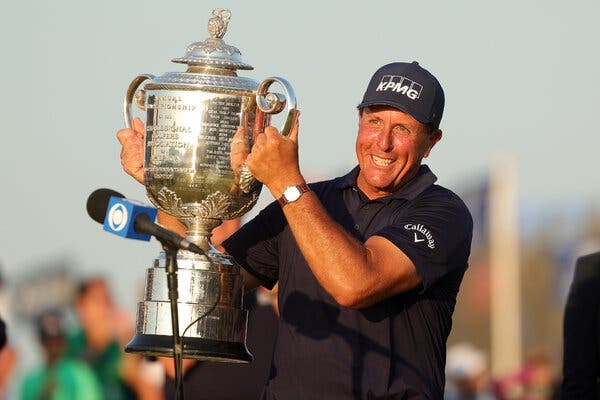 On Sunday, May 23, 2021, Phil Mickelson made golf history. At the age of 50, Mickelson became the oldest golfer to win a major at the Oceans Course in South Carolina. According to PGA Tour, the previous record holder for the oldest masters winner was Julius Boros, a 48-year-old who won the PGA Championship in 1968. Mickelson's latest victory is considered to be his greatest achievement to date.
Mickelson began his career in high school and played collegiate golf at Arizona State University. Mickelson won an Arizona State record of 16 tournaments across 12 different events. He helped lead ASU to three NCAA tournaments. Mickelson joined Jack Nicklaus as the only golfers to win the NCAA and U.S. Amateur Championship in the same year. Arizona State won the team title in 1990 and finished as the runner-up in 1992. By June 1992, when Mickelson graduated and turned pro, he had already played in 18 PGA Tour events, making the cut 10 times and playing in a major five times.
The golf world considered his latest victory on Sunday to be an astounding accomplishment. The last time Mickelson won a major tournament was eight years ago in 2013. "Lefty," as Mickelson is affectionately known, has won five major tournaments in his career, with three wins in the Masters Tournament, two wins in the PGA Championship, and one in the Open Championship. 
With this monumental victory under his belt, Phil Mickelson is setting his sights on the US Open Championship, which is being played on his home turf in San Diego. It will be held at Torrey Pines Course from June 14 to 20. The golfing world hopes to see another big win by this outstanding golfer.