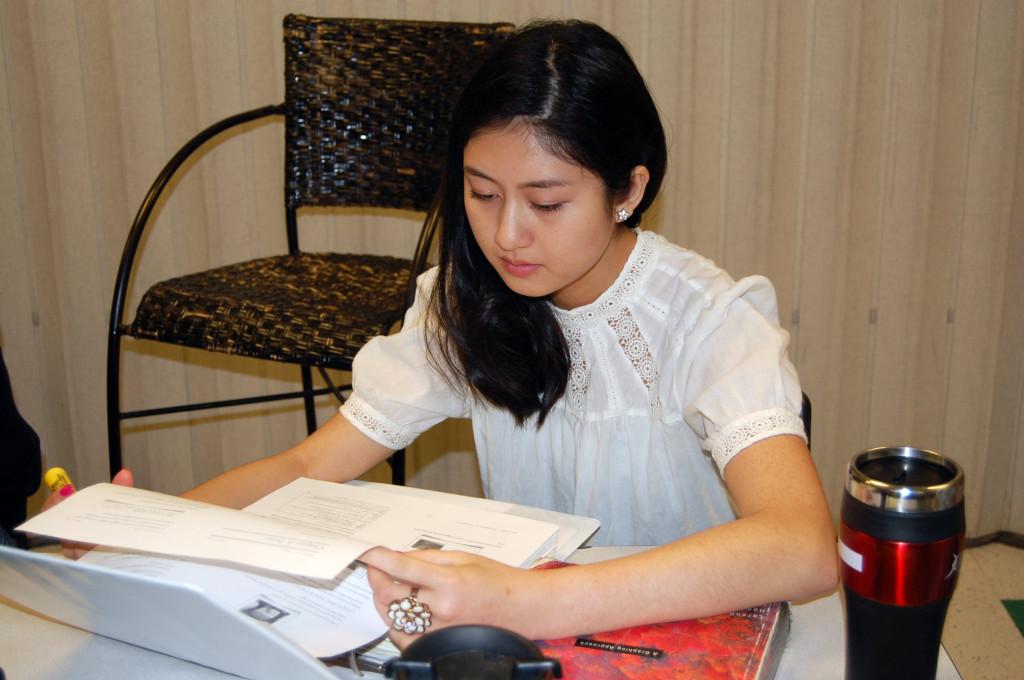 Tiara is currently a 16-year-old in grade 11 who has attended Horizon Honors since fifth grade. On weekends she works as a waitress at her family-owned restaurant, Thai Basil Chandler.  As a hobby, Tiara figure skates and is currently at pre-preliminary level. She says she is taking a break from ice skating as of now, but plans to continue in the near future.
Tiara is a 2nd year Journalism student, and is currently an Associate editor for Features and Extras. She initially took journalism because she enjoyed writing and found the journalism field interesting.
Tiara plans to become a pharmacist. She will most likely major in Biology at U of A for her undergraduate years, and continue her graduate studies at the U of A College of Pharmacy.
Tiara Chakkaw, Associate Editor - Features and Extras
Jun 04, 2013

Cheating in School: Good or Bad?

(Story)

Jun 04, 2013

Juniors Becoming Seniors

(Story)

Jun 04, 2013

Invisible Message on Child Abuse Poster

(Story)

Jun 04, 2013

Clenching Fists and Improved Memory

(Story)

Jun 03, 2013

Loop 202 Extension Causes Controversy

(Story)

Apr 22, 2013

Preparing for College: College Checklist

(Story)

Apr 10, 2013

First Caucasian Geisha

(Story)

Mar 12, 2013

Student Spotlight: Sam Grayson

(Story)

Mar 03, 2013
Feb 26, 2013

Inside the Mind of an Iceskater

(Story)

Dec 12, 2012

U.S to Nuke Moon in 1950s?

(Story)

Nov 01, 2012

Study Tips to Better Grades

(Story)