Jodi Arias Trial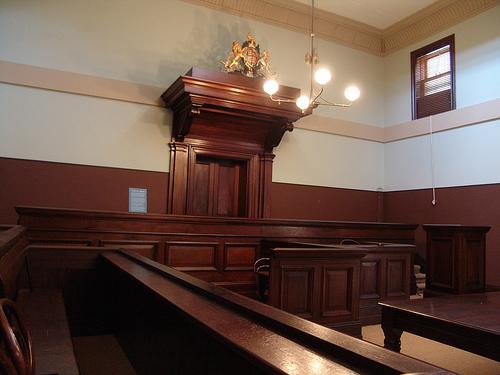 The Jodi Arias murder case began in the summer of 2008 with the breakup between Arias and former boyfriend, Travis Alexander, which resulted in his death. After a long and highly publicized trial, Arias was found guilty of first degree murder.  Alexander was found stabbed, shot, and stuffed in his own bathtub. Tests show that a 25 caliber gun was used in the killing, and Arias' grandparents reported missing a gun of the same model May 28, 2008. After this happened, Arias went on a road trip stopping in Arizona and Utah on the fourth of June. At the time, Arias was living with her grandparents in California. On July 9, Alexander's body was found in his home along with Arias' bloody hand print, time stamped photos and hair. A month later she was given first-degree murder charges and arrested in her grandparent's home.
In the beginning of the trial, Arias pleaded not guilty and later switched her claim to self defense. In early February, Arias described Alexander as being physically and emotionally abusive. On the day of his murder she admitted to being in the home and said he became violent and she killed him to protect her own life. She wasn't open about much else and later a defense expert said she was suffering from post traumatic stress disorder, amnesia, battered women's syndrome and a borderline personality disorder. These syndromes explain why Arias would not remember the day.
This trial has attracted a lot of media attention across the nation. People camped outside the courthouse in hopes of being getting inside or to hear the final verdict. A Lifetime spokesperson confirmed on the May 13 that there will be a movie based on the trial called "Jodi Arias: Dirty Little Secret." Jesse Lee Soffer and Tania Raymonde are starring as the couple.
Arias was convicted of first-degree murder and qualifies for the death penalty. The trial resumed on May 15, and the jury will determine if she will receive the death penalty or spend life in prison. She is residing in Estrella, an all female jail until notice of the final conviction.
Leave a Comment