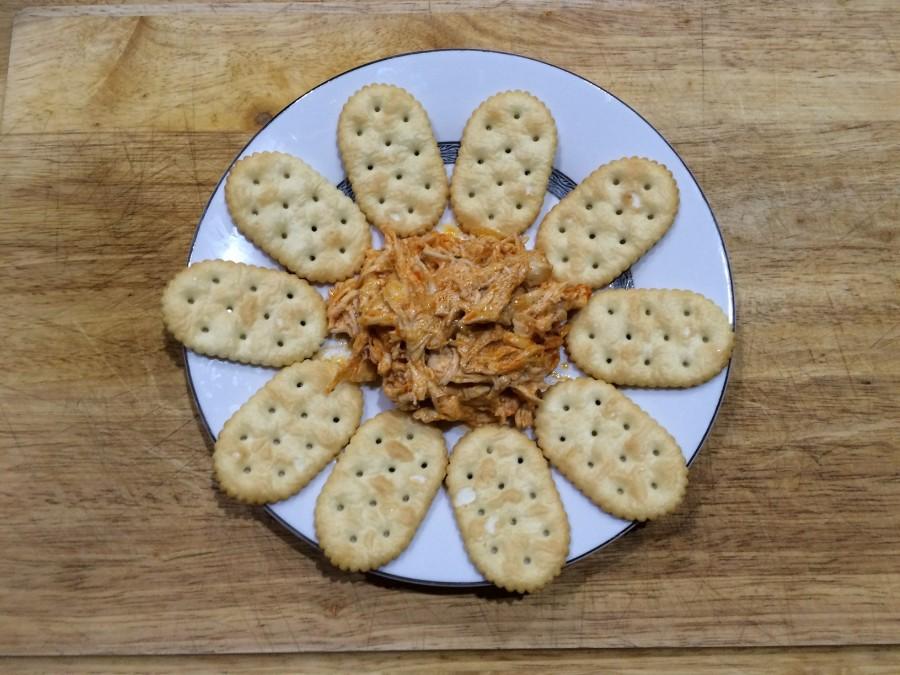 Photo Courtesy of Diana Gamez
As many people may know, buffalo wings are an iconic football food, but making them for big crowds can be a pain. The cook time is long, and there's always the possibility of not having enough for everyone. Plus, you most definitely will wrack up a hefty grocery bill in the process. Instead, make a baked buffalo chicken dip, and I promise you'll never want to go back to buffalo chicken wings.
Prep time: 1 hour
Cook time: 30 minutes
Total time: 1 hour and 30 minutes
Servings: about 15
Ingredients:
4-oz. room temperature cream cheese
9-oz. buffalo wing sauce (I use Texas Pete)
8-oz. blue cheese dressing
4-5 boiled, shredded chicken breasts
Directions:
Preheat oven to 350°F.
Boil chicken breasts in large pot for one hour. If you don't have time to boil chicken, use chicken in a can.While the chicken is boiling, mix buffalo wing sauce, blue cheese, and cream cheese in a large bowl. Try to blend the cream cheese as much as possible, but it's okay if it's still a little chunky.
Once the chicken has finished boiling, safely drain the water. After the chicken has cooled, use a fork to pull meat away from bone (or just the breast of the chicken stripe) and shred – using fork or your fingers – into thinner strips.
Once all the chicken is shredded, mix with buffalo sauce mixture and pour dip into pan. Remember to oil up the pan so none of the delicious dip sticks to the pan.   
Bake for 30 minutes.
After baking, let the dip cool.
Once the dip has cooled, serve it with your favorite crackers and celery sticks, and you'll be sure to come out a winner.