Donuts for Fall
Apple cider donuts are seasonal, delicious donuts you can make easily.
My goal was to find the perfect fall-inspired recipe, and I came upon the apple cider donut. Upon further exploration, these looked delicious, and I found a way to make it a little bit healthier than deep-frying a ring of dough. This recipe  is worth trying as it was super simple and even fun to cook.
Ingredients:
For the donuts:
2 cups all-purpose flour

¾ cups granulated sugar

2 tsps baking powder

¼ apple pie spice

1 tsp salt

½ cup apple cider

¼ cup milk

2 eggs (beaten)

1 tsp vanilla extract

1 tbsp melted butter
For the glaze:
3 cups apple cider

1 cup sugar

Cinnamon to taste
Directions: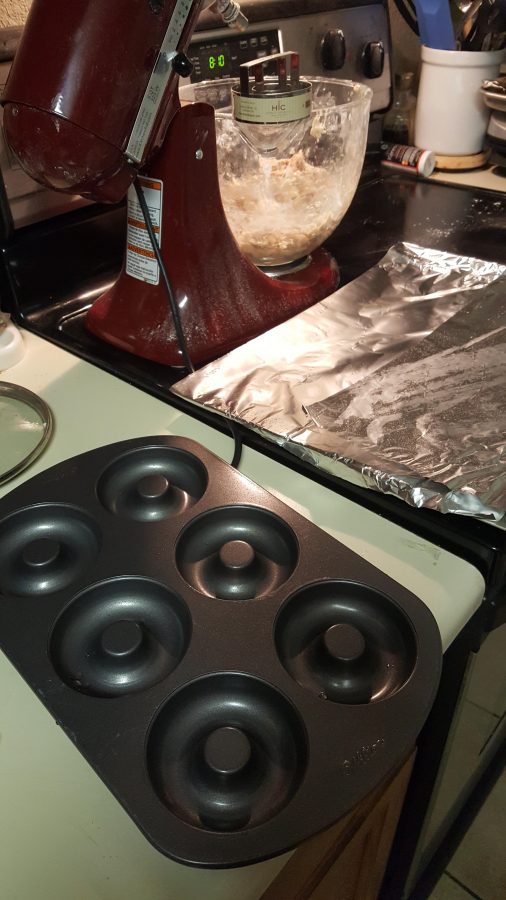 Preheat oven to 325°F. Lightly grease a donut pan.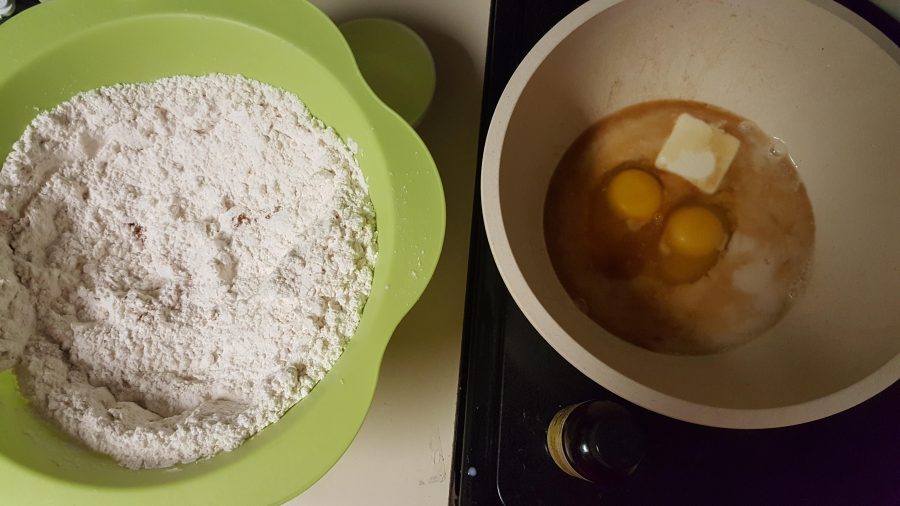 Mix dry all of the dry ingredients (flour, sugar, baking powder, apple pie spice, and salt) together. Mix all of the wet ingredients (apple juice, milk, eggs, vanilla extract, and melted butter). Slowly mix the dry ingredients with the wet ingredients.
Cut donut shape or shape to your desire. 
Lay the donuts on a lightly greased pan and put in the oven for 8 to 10 minutes or until golden brown.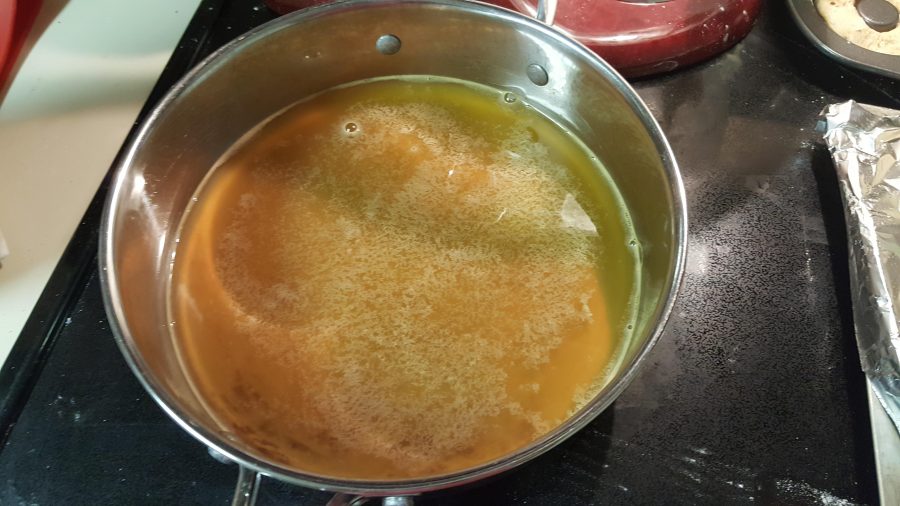 While those are baking the oven, get a pan and set it on high. Pour three cups of apple cider into the pan. Add one cup of sugar to the mixture until dissolved.
Create a mixture of sugar and cinnamon to taste.
Take donuts out of the oven, let them cool, and drizzle the glaze and sprinkle the cinnamon sugar mixture on top of the donuts.  
After trying them, the texture seemed a little interesting for donuts and didn't reach the regular fluffiness of a donut, but besides that, they were still delicious and there was nothing a little cinnamon-sugar glaze can't fix.