Nutella Cookies Recipe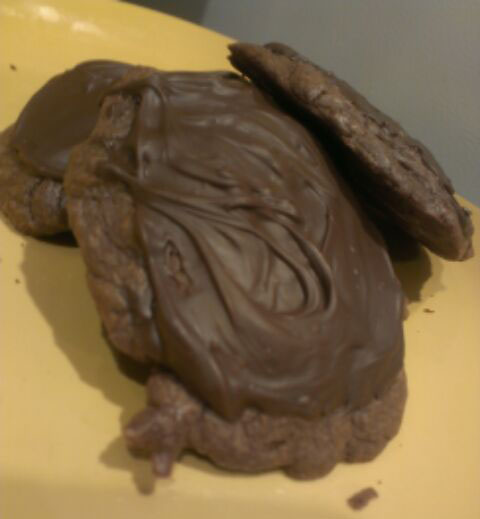 Are you a fan of Nutella, you know, that delicious hazelnut and cocoa spread? Have you ever wanted to try Nutella cookies? Well, now you can! This is a simple recipe that will make about 10 medium sized cookies per jar of Nutella you add.
Ingredients needed:
two jars of Nutella

one cup of flour

1/4 cup of olive oil

one egg

a bowl

spatula (or a knife)

a mixer
Step 1: Preheat the oven to 350 degrees.
Step 2: Take the first jar of Nutella and empty it out into the bowl using the spatula.
Step 3: Add the cup of flour to the bowl with Nutella.
Step 4: Use the mixer to mix together the Nutella and flour.
Step 5: After about a minute of mixing, add the egg and olive oil to the Nutella and flour mixture.
Step 6: Continue mixing until there are no clumps of flour left.
Step 7: Roll mixture into small balls and place on a cookie sheet.
Step 8: Place in oven for about 10-15 minutes.
Step 9: Take the cookies out the oven, and let them cool for about 10 minutes.
Step 10: Open the second jar of Nutella and spread it on the cookies as frosting (optional)
There you have it! This dessert can be made for parties, or just whenever you are in the mood for some cookies. This recipe only takes about 30 minutes to prepare, making this recipe both quick and delicious!
Leave a Comment