Are ILPs Important?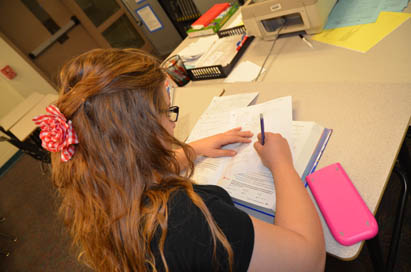 Individual Learning Plans or ILPs refer to parent-teacher conferences held at the end of each break and before the start of the next quarter. To students, this can be a waste of time during break; to parents and teachers, it is a way to help the student have a successful quarter and learn how to create good study habits for the future.
The student, his or her parents, and the student's teachers create a goal sheet for each class to help the student be successful. Students need to be ready to set goals in order to create their own success. The purpose is to look at the individual needs of the student. "They [ILPs] are the starting point of communication between the student, parent, and teacher. Communication is key in life; those parents and students who choose to attend will find success in using them as a tool," says Cynthia Shaheen, a master teacher at Horizon Honors.
Goal sheets are objectives that the student has needs to work on. They bring the strengths and weaknesses of the student to each teacher's attention. Having key objectives to look over throughout the quarter can help students stay focused. Shannon Barden, master teacher and Spanish teacher for middle school and high school says, "The process is the same for ILPs between middle school and high school. It is an opportunity to communicate, reflect, and set goals. Overall, they give parents, teachers, and students an opportunity to make and look back on progress." Although they may be nerveracking or annoying for the student, they promote overall success for each class. In the long run, the "wasted time" will be reflected in improved learning and grades.
Leave a Comment
About the Writer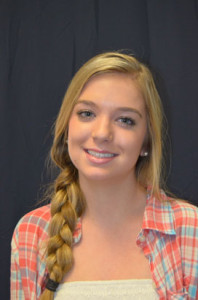 Kai Farley, Columnist
Kai is in grade 10 and is a 3-4 columnist and journalism student. She is from Huntington Beach, California and has been attending Horizon Honors for four years. She wants to continue writing for the Horizon Sun throughout her high school years. She likes journalism because of the  enjoyment the class brings and her passion to write.

Kai likes to hang out with her friends, go to concerts, visit California, and do community service work in her spare time. She hopes to go to a university in Washington or California after her high school career ends. She has many ideas for possible future jobs but isn't sure of her official profession right now.