Prom Recap
The 2012-2013  prom took place at the 12 West Main Events Center in Mesa. The prom was masquerade themed. The dance began at 8:00 P.M. and ended at midnight.  This was the first prom I've ever attended and it wasn't what I expected. I thought it was going to be awkward and something that I would definitely not enjoy, but I couldn't have been more wrong. I loved taking pictures before prom, going to dinner, and the dance was a blast. By the end of the night I felt pretty sad that it was the first and last dance of my high school career. Overall the night was pretty bittersweet for me, as it was for many other seniors.
Robel Yoseph, senior prom king, was pretty sad that this is the last dance that he would be able to go to with all of his friends, but he was glad that everyone had a good time and made the best of it. "It's sad to think this is the last dance we'll be able to go to together but it was great and we all had fun so that's good." said Yoseph. He was very surprised by his prom king win, but nonetheless he was happy about it. Kendal Hickie, senior prom queen, also felt as if the night was very poignant. "It was bittersweet because it means I am moving forward with my life, but at the same time I am going to miss all of the people that made the night so fun," said Hickie.  As for winning prom queen, Hickie was surprised but grateful for the win.
I would definitely recommend that every high school student go to prom, especially seniors. Prom was definitely a very memorable experience for me. Don't ask me how I ended the night with a crown on my head and the new title of "senior prom princess" because I still have no idea. As crazy as it was, it was still a cool thing to win and I plan on pulling my gown out when I'm a fierce 80 years old grandmother letting everyone know that I was a princess. I loved seeing everyone put aside any awkward feelings they might have about prom and get jiggy with it to a Nicki Minaj song and look fancy while doing it. Prom was awesome and the only complaint I have is that only one Beyonce song was played and it only lasted for two seconds, but it was still a great night nonetheless.
[portfolio_slideshow id=2097]
Leave a Comment
About the Writer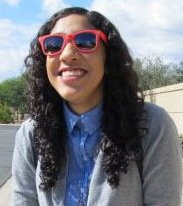 Alex Dockery, Senior Columnist / Photographer
 Alex, grade 12, has been at Horizon Honors since her freshman year. Her experience at Horizon Honors has truly impacted her and has taught her about the payoff of hard work. Her most memorable year of high school was Freshman year, while she could still act silly and had less responsibility. She is both excited and terrified for college and is unsure about what she wants to study, but she looks forward to finding out. Her interests include photography, poetry, listening to music, surfing the Internet, and reading. She hopes to inform and inspire the Horizon Sun's readers through her articles.