Getting Artsy
The Arizona Department of Education requires all high school students to have at least one fine art/CTE (Career and Technical Education) credit by the time they graduate high school. That's not to say students are limited to taking one art class. Many students find themselves enjoying these creative classes so much that they take them all four years of high school.
Horizon Honors hosts a semi-annual art show to showcase the many talents of students. At the art show, five main art medias are proudly displayed: art as in drawing and painting, photography, musical classes such as band and chorus, video club, and Culinary Arts. Mrs. Buttrey's art classes display their creative paintings, drawings and occasional sculpted works. Photography students display beautiful photographs that they've taken and edited in Photoshop. Guitar classes play at different times throughout the art show, directed by Mr. Murphy, the band instructor. Although it is not actually a class, Video Club has made a significant contribution to the art show. Culinary Arts has accompanied the art classes for many years in the art show. Mr.Agostini and Mr.Tamburino lead their students to cook and bake large amounts of delicious food for the students and families to enjoy at the art show.
Recently there has been talk of a graphic arts class being introduced next year. A graphic arts class will be an interesting addition to the art show, as there is a plethora of students who would be interested in signing up for the course. That will jumpstart the class with many students bursting with fresh and imaginative ideas.
I myself have taken Mrs. Buttrey's art class for three years. Mrs. Buttrey has taught me a great many things and I've had a lot of fun learning from her. I started art in freshman year, and I was awful at it. I didn't get anything done, and whatever I did get finished looked like something a second grader would draw. At first I didn't think twice about taking her class for sophomore year, but it grew on me. At the beginning of my junior year I decided I'd take a break from art, and see if I wanted to take it next year. Eventually I came around to the idea of taking art, and much to my surprise I had improved vastly in my artistic abilities since sophomore year; it was only surprising because sophomore year was the last time I'd drawn or painted. Culinary Arts really opened my eyes to an art form I had previously not considered much of an art. Taking the class made me admire the work that goes into preparing delicious and aesthetically pleasing meals. Working in a kitchen gave me another way to express myself aside from music and art, and it always fills me with a deep satisfaction when someone tells me that whatever dish I prepared for them was great. I've grown to love cooking so much that I've actually decided to go to Le Cordon Bleu for college, I'll be taking Sous Chef, and bartending classes for 21 months then I'll receive an associates degree and be a certified Sous Chef.
While some students would rather go home and study or sleep, these students would rather be creating, drawing or cooking,. That shows how dedicated the students are to their art and the amazing mentors that conduct each class.
View Comments (1)
About the Writer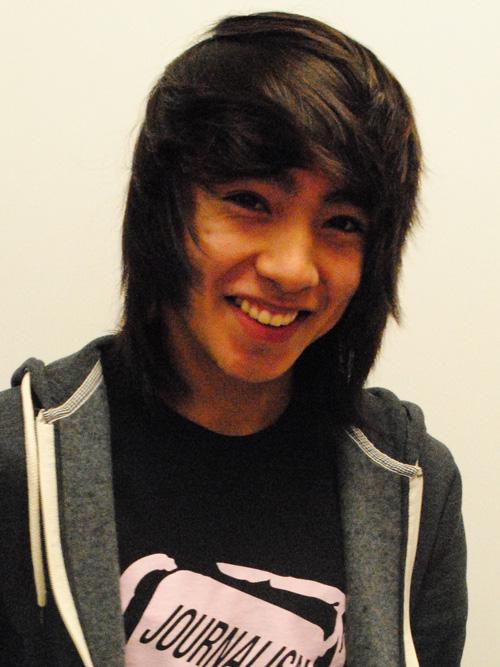 Josh Taylor, Senior Columnist
Josh is currently one of the Senior staff members at The Horizon Sun. While he is known to show passion for all things, he is known among his friends especially for his love of music and his encyclopedic knowledge of Star Wars. While he is content to simply read a book or to play a video game, his favorite hobby is cooking food for his friends and family. After high school, Josh plans to move in with his friends and pursue a career in music whilst attending Le Cordon Bleu College. Josh has been in a band with his friends since 2011 and has played at multiple venues across the state, but he greatly aspires to play outside of Arizona in hopes of spreading his music to other people and places.