The Legend Continues
"The Anchorman: The Legend Continues" was released to theatres on Wednesday, December 18th. A continuation of the first movie, which released in 2004, it continues the story of San Diego anchorman Ron Burgundy. This time, Ron is in New York, and has to face the many challenged that come with being a New York. There are surprises and curveballs at every turn.
This movie is a beautiful sequel to the first. Although it reused a lot of the jokes from the first movie, it used them in a different, more creative fashion, making it so you never know what was going to happen next. The cinematography is alright, and the camerawork doesn't detract from the movie itself. A funny and exciting ride all the way, I would recommend this movie to anyone who enjoyed the first.
Leave a Comment
About the Writer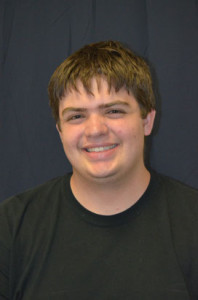 Marty Rhey, Website Administrator
Marty is a Senior at Horizon Honors, and is in his fourth year attending the school. Marty has been enrolled in Journalism for the entirety of that time, starting as a columnist, then moving up to Sports Editor, then becoming the lead website developer, which is his job now. He aspires to attend Northern Arizona University, and eventually, MIT.

Marty is interested in almost anything involving technology. He does computer programming, and enjoys playing video games. When writing, he enjoys writing strong opinionated articles more than factual ones. He plans to take Journalism all throughout his high school career, and hopes to gain a Journalism minor from college, in addition to the computer engineering major that he strives to achieve.