2014 VMAs: Going Out with a Bang
When all of pop royalty gets together in one room for one night to celebrate one thing, drama is just waiting to happen. However, MTV pulled off this year's celebration of pop-culture music (nearly) without a hitch.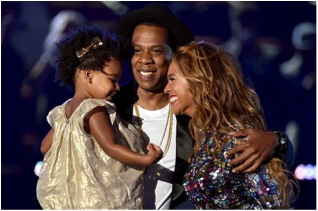 Inglewood, California, was abuzz with an abundant amount of amazing acts Sunday, Aug. 24, for the 2014 MTV Video Music Awards. The 31st annual VMAs were held at the Forum arena. Ariana Grande opened with her new single, "Break Free" ft. international DJ Zedd, followed by rapper Nicki Minaj with her single "Anaconda."  As both performances ended, Jessie J joined Minaj and Grande onstage to perform their new collaboration single, "Bang Bang" for the first time ever in front of a live audience. Their performance was outstanding, but at the same time was probably the worst one of the night. All three women sang incredibly, but it was more of their wardrobe that was the problem. When Grande first came out after changing from her first song, her outfit failed to match Jessie J's. Same colors, but the different patterns made it difficult to focus on their performance. Also, I suppose Minaj didn't have enough time to change as she came out without her dress zipped and she was holding it together. It surely was not presentable, but I have respect that she came out no matter what the situation was.
The night continued with more popular numbers such as Taylor Swift's secret-single "Shake It Off," which had a wonderful 1920s jazz-vibe. Then, Sam Smith sang an acoustic version of his hit "Stay with Me." Those two were the best performances of the whole award show. The VMAs also featured Usher, Iggy Azalea, Maroon 5, and 5 Seconds of Summer. The last performance of the night was taken by the great Queen of Pop, Beyoncé. She took the stage with a 12-song medley in honor of winning the Michael Jackson Video Vanguard Award, which is only given out once in a while. Previously known as the Lifetime Achievement Award (pre-1991) this honor has only been granted to 30 people in the entire world.  The show-stopping moment of the night was when Beyoncé was done performing and her husband Jay-Z and daughter Blue Ivy stepped onstage when she accepted the coveted award. "I'm so full," Beyoncé began with her acceptance speech, "I just thank God for this moment… Blue, I love you. MTV, I love you. My fans, I love you."
Although many believe Miley Cyrus has changed her ways and appearance for the worse over the past year, the way she accepted her award for Video of the Year should change some minds. She brought up a young homeless man named, Jesse Helt, 22, to give accept her award and give a speech on her behalf. Cyrus watched him discuss what it's like to be living on the streets with tears in her eyes. "I have survived at shelters all over the city," Helt began nervously, "I have been an extra in your movies. I have been an extra in your life. Though I have been invisible in your life, I have the same dreams as many." Helt has since turned himself in for charges dating back to 2011, but sources say Cyrus remains committed to helping him live his dreams.
As another year of the Video Music Awards go by, MTV surely succeeded with a magnificent bunch of performances and awards given. Unlike a few other award shows this year, the VMAs had a great message behind it, from Miley Cyrus' guest Jesse Helt or Beyoncé's acceptance speech inspiring the audience to never give up. The fans were also in agreement with many of night's winners. Most felt that everyone who took home a Moon Man that night got the spotlight they deserved. The new music and performances surely made it the best award night in pop culture for this year.