The Running of the Yabbies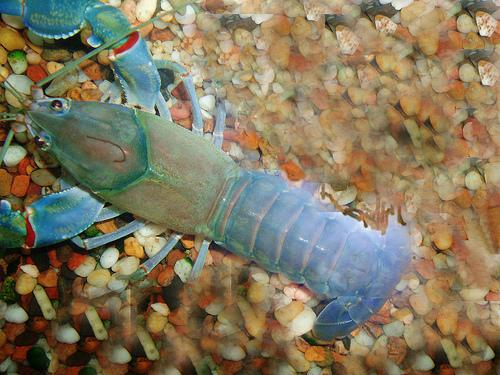 The yabby race, a race that takes place yearly in the Australian town of Moonie, is the biggest small race around. The Moonie Sports Club holds this event as a fundraiser and it brings in a sizable crowd for every race.
A yabby is a small blue or brown crustacean that lives in freshwater and resembles a large crawfish. Each competing yabby is bid on, with the highest bidder being the one who represents that yabby.  To purchase one of these racers, investors need a good amount of cash to spare. The cheapest yabbies will go for about seven hundred dollars, while others can go into the thousands for their ideal proportions and competitive spunk.
Once all the yabbies have a human backing them up, the actual races begin. These little animals are set up in a wooden box and when the gates are pushed up, they race down the track to the finish line.  The races work in a two step elimination process. Step one is to have eight separate races, with eight yabbies in each. Once a winner is determined in each race, the eight winners go onto the finals. From there,  the winning eight race to see who is the fastest of the fast and who will win the title of yabby champion.
The winner is then presented with the Melbourne Cup, and a large stockpile of bragging rights. The most famous of all of the yabbies that have received the Melbourne Cup was a quick little crustacean named Blair Aplet. This yabby still holds the record for the fastest time and won by four yabby lengths, the official unit of measurement for the yabby races. Since then,  no other has come close to beating that record.
This annually held event has been a great way to support the community of Moonie, but more specifically, the Moonie Sports Club. All of the profits received from this yabby races go to the sports club and helps to keep it open and a part of the community. As for the yabbies, they are all returned to their freshwater homes at the end of the day, and are left alone until the next year's races.