Discount Day
Black Friday is always the day after Thanksgiving. This year, it landed on Nov. 28.
Crowds of people line up outside of stores to try and get to the best deal first. The doors open and everyone rushes in. The fights, the frenzy, the bruises, the scratches: is it all really worth it? Absolutely! People all over the United States are getting amazing deals and saving money on this special, discounted day we call Black Friday.
On Black Friday, customers can get great deals in most every store. The customers can use these great deals to buy presents for the upcoming holidays. From Barbie dolls to bicycles, TVs to DVDs, discounts can range from 10 percent off to 50 percent off or more. Savings like this only come once a year and millions of people look forward to this special day when they can afford more than they usually could. Since holidays are right around the corner, Black Friday is a great opportunity to get presents for friends and family at outstanding prices. Consumers aren't the only ones that benefit from the increase in sales.
Black Friday is a day when companies and corporations try to get "in the black," which means to owe no more money. By having these amazing deals, they draw people in to buy not only sales, but other items, too. In tough economic times, good Black Friday sales can save a company for the rest of the year.
More employees are working on Black Friday, which is excellent because that means more people are making money to support their families. For some, working on Black Friday means getting the opportunity to have a proper holiday meal. Some companies pay their employees double-time, meaning they pay double the normal amount of money, to work on the frantic day. For families that struggle financially, this extra money is a blessing to be thankful for.
Not enough people are focusing on all positive aspects of Black Friday. It seems like all people ever think about is the chaos, but maybe it's time to change that. Maybe it's time to think of all the wishes that will come true in holidays soon to come, of the financial stability Black Friday creates for some, or all the things families will be thankful for.
Leave a Comment
About the Writer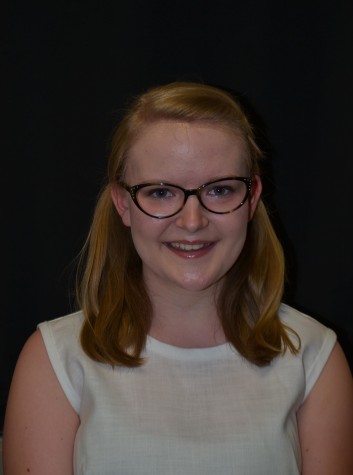 Sammi Tester, Editor of Student Opinion
Sammi Tester, Editor of Student Opinion, is a sophomore, and this is her second year at Horizon Honors. Her favorite subject in school is English, and she strives to learn something new every day. In her spare time, Tester likes to bake, read, and watch old movies. Tester took a cake decorating class with her friend in the summer after sixth grade and has loved baking and decorating cakes and cupcakes ever since. She is obsessed with the 1950s and '40s eras and enjoys movies, TV shows, and especially fashion from that time. She dresses and tries to pretend like she lives in the two eras. Tester can't wait for this upcoming year to grow even more as a writer and get better at talking in front of classes.