A Flavorful Family Dinner: Chicken Enchiladas
This family recipe creates a meal that is full of flavor and simply fantastic!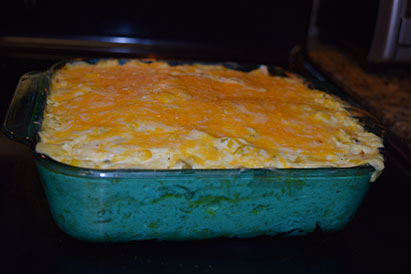 Growing up this was my family's go-to recipe for any occasion. Not only are these easy to make, but in the end you have a delicious meal to share with friends and family!
Ingredients:
1 23 oz. can of Cream of Chicken
2 16 oz. Sour Cream Containers
1 12 oz. bag of frozen corn
2 7 oz. cans of green chiles
1 package of corn tortillas
1 pre-cooked chicken or you can boil one whole chicken (shredded chicken)
4 cups of colby jack cheese (2 bags)
¼ teaspoon of pepper
¼ teaspoon of garlic powder
This recipe makes two containers of enchiladas, you can always freeze and later cook them the following week.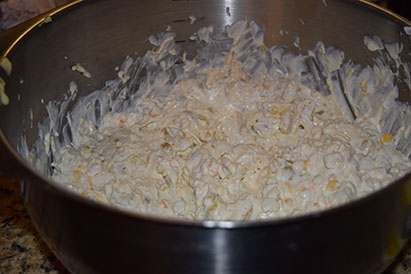 In a large bowl mix and combine the cream of chicken, sour cream, corn, green chiles, 2 cups (one bag of cheese), pepper, and garlic powder.
Afterwards, shred your chicken.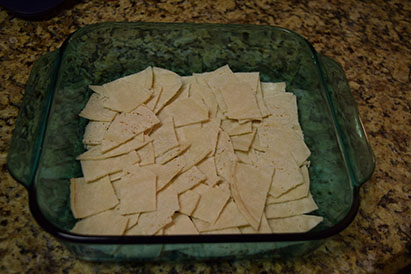 Next, take your corn tortillas and cut them into squares.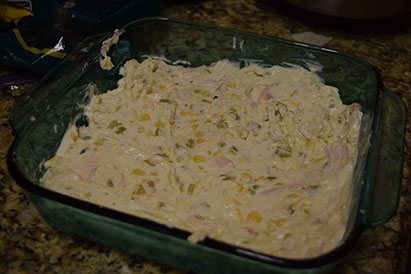 Then, start assembling the enchiladas in a baking dish. Place the squared tortillas across the whole dish until it's fully covered. Next, make a layer of the shredded chicken right on top. Afterwards pour the creamy mix over the chicken and there's your first layer.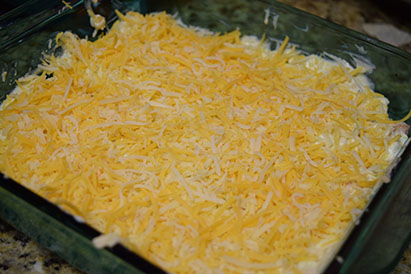 Make another layer repeating these steps, and then spread cheese over the top and you're done!
Lastly, cover the dish with aluminum foil and bake at 375 degrees for 40 minutes and enjoy!