Start to Soccer
As anyone here at Horizon Honors can tell you, our focus as a school is on academics before anything else, including sports. However, this doesn't mean that our teams are to be overlooked, especially not the boys' soccer team. After having made it to the playoffs last year, I asked one of the current captains, Connor Pendleton, about what he thought of the upcoming season. "It's going to be difficult, but that's how it was last year, and I'm sure that we can do just as well or even better this season."
When asked about the challenge of team turnover every year, when seniors depart and freshmen join the team, Pendleton was confident in the team's future. "Well obviously it hurts not having any of the old seniors. They were great leaders for us and were like a safety net, especially on defense, and while the current seniors haven't really stepped up yet,  I'm confident that they'll rise to it. As for the freshmen, I'm impressed with their skills. I'd say that they're as skilled as one of the sophomores or maybe even the juniors."
The team has two new coaches this year,  Mariano Albano and Paul Riggenberg, which has caused a shift in the team dynamic. "Well obviously they're going to be different from what we've been used to, but that isn't such a bad thing," said Pendleton. " I actually think that it's a change for the better. They're helping to build us into better players and an even better team." As a fan of Horizon soccer and a student here, it's great to see how confident the players are in their own abilities, their coaches, and each other. With that kind of attitude, the boys' soccer team is sure to have a fantastic season.
Leave a Comment
About the Writer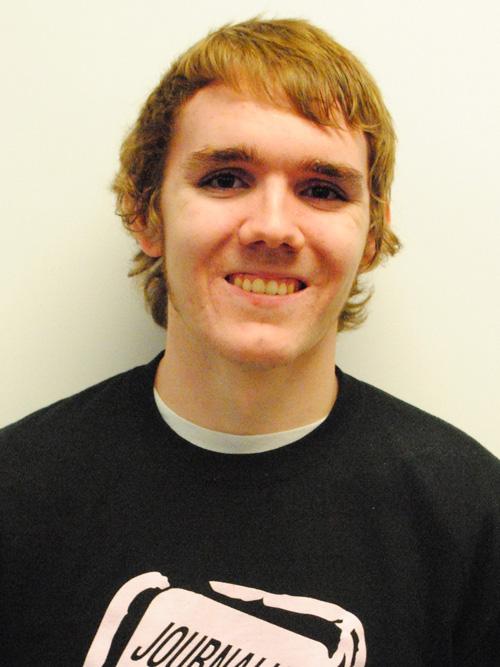 Colton Peters, Columnist
Colton Peters, grade 12, is one of the newest columnists at The Horizon Sun. Like many others his age, he enjoys playing video game online with his friends, but he also enjoys playing Magic: The Gathering, Dungeons and Dragons, and long boarding. His favorite hobby is reading comics and books, and his favorite book is The Picture of Dorian Gray by Oscar Wilde.