HS Boys' Soccer First Home Game of the Season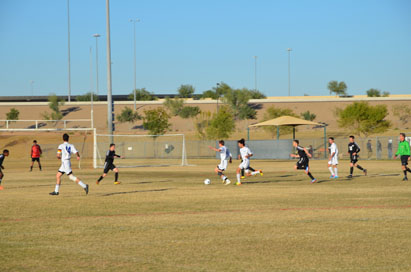 HS Boys' Soccer faced off against Paradise Honors for their first home game of the season. Horizon Honors finished with a 7-2 win, and the boys are 3-0 for the season.
Senior Austin Howell scored a hattrick and senior Conner Pendleton scored a header, his first goal in his Horizon Honors high school soccer career.  Sophomore Josh Drapkin, senior Kole Powell, and freshman Alex Weixler also scored.
Below is a photo sequence of the team stealing the ball from Paradise Honors and taking it down the field to score a goal.