Athlete Spotlight: Pilar Rivera
Eighth grader, Pilar Rivera, gives me a glimpse of this year's middle school soccer season.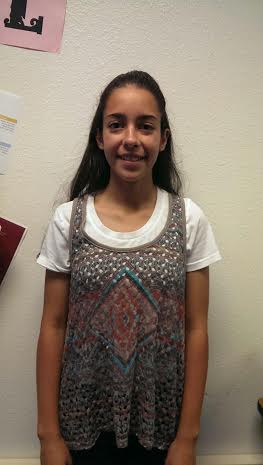 I had the opportunity to interview eighth grader Pilar Rivera who plays center midfielder on the Eagles' co-ed, middle school soccer team and asked her a few questions about this past MS soccer season. This year's team dominated on the field throughout the entire season and ended on a high note by winning eight out of their nine games.
Rivera emphasized that balancing soccer and honors courses at Horizon Honors was challenging but rewarding as it helped her to become a more balanced student-athlete. Rivera also commented that playing on a co-ed team was something she was not used to, but in the end, she adapted and enjoyed the team spirit.
I asked Rivera about her thoughts about the overall season and she said, "I'm proud of my team and I for finishing strong."  Although she is not a club soccer player, Rivera tried out for the team to spend more time with her friends and improve her soccer skills. After the season ended, the one hour bus rides to and from the games were greatly missed as it brought the team together on and off the field.