Blooming Botanical Garden
From the exhibits to the beautiful gardens, The Desert Botanical Garden has it all!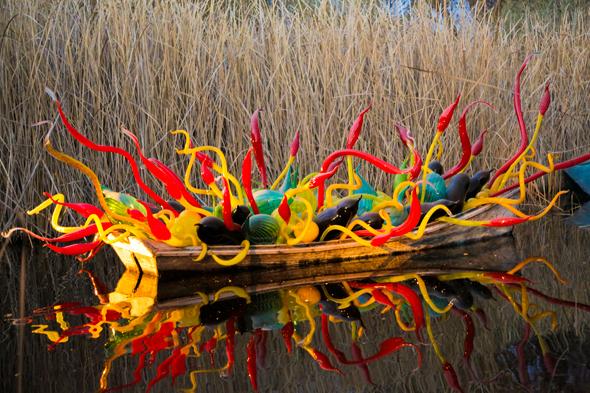 With the holidays coming up, friends and family from out of town may be on their way. A way you can show them the true beauty of Arizona in one place is a trip to The Desert Botanical Gardens. The Desert Botanical Gardens nestles itself on 1201 N. Galvin Parkway, Phoenix, AZ 85008. They offer shows of all kinds of plants ranging from Chihuly to their new exhibit, Bruce Munro: Sonoran Light, Nov. 20. There you can celebrate the opening night of the Garden's new outdoor exhibition, Bruce Munro: Sonoran Light at Desert Botanical Garden.
They offer a number of trails such as the Desert Discovery Loop Trail, the Plants and People of the Sonoran desert Loop Trail and a few more."The garden's five unique trails are here to help you explore and enjoy the beauty of the Sonoran Desert." writes an employee of the Desert Botanical Garden.
The Desert Botanical Garden is perfect for all kinds of events: whether it be friends and family coming over for the holiday or just wanting to experience some more of the natural beauty of Arizona. It's always fun at desert Botanical Garden any time of any year. Don't miss out on the fun not matter what year it is.