Virtual Book Fair
As the virtual book fair approaches, many are considering the process of buying books online for the first time.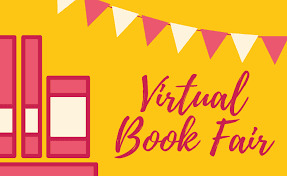 The book fair this year is going to be different from usual. Everything is happening virtually and the books will be sent directly to your home instead of you going to the school to pick. It is taking place from Nov. 11 to 17. I interviewed Ms. Duet to ask her a few questions about the virtual book fair. 
Horizon Sun: How are you going to make the book fair virtual this year?
Mindy Duet: The book fair is going to be online, you'll just visit through a link. The Scholastic book fair link will be sent out soon. I am going to put it in the E-Blast. The books will be sent directly to your house instead of having to come to school and then me distributing them. The book fair is happening from November 11th to the 17th and is a great place to buy gifts for the holidays. 
The Sun: Is there going to be a smaller selection of books this year because of it being virtual?
MD: I don't think so. There's actually more because it is online. And I also have all the pencils, and the bookmarks and all that stuff.
The Sun: Is the book fair open to all grade levels?
MD: Yes. And, since there are more books available, hopefully, there will be more books for the older students as well.
Make sure you visit the book fair online on November 11th, and continue checking your e-blasts for a link to the event. Even a pandemic can't stop the love of reading.