Now You See Me Movie Review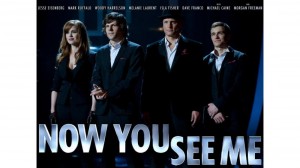 The hit movie of the summer, "Now You See Me," made a big impact at the box office, hitting #2 and making over $29,350,389 during its opening weekend. The film is filled with suspense, action and most important of all, "magic."
The movie is about a group of magicians  known as "The 4 Horsemen" who perform crazy heists under the cover-up of a magic show by following the directions of a mysterious leader whose identity remains unknown.
"Now You See Me" was panned as very well directed movie with a phenomenal cast, but I only partially agree with that. The movie did have some moments that were confusing and not very 'well played out.' I found myself spending half of the movie sitting there trying to understand what was going on instead of enjoying it. The movie would make you think one thing, while having  something completely different going on right under your nose.
Because of some of the misleading moments it would feel like a 3 star movie, but the rest of "Now You See Me" was probably one of the best action movies I have seen. The movie was hilarious but still had the dramatic scenes that make it a good action film. The movie does a great job of combining good elements from different genres, making it one of the best movies of the summer. Overall, I would give "Now You See Me" four stars for how it was written and the experience as a whole.
Leave a Comment
About the Writer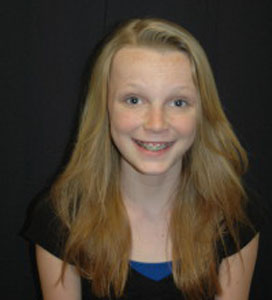 Hannah McGerty, Columnist
Hannah McGerty is currently a  columnist in her first year of Journalism at HCLC. Hannah is an 8th grader and in her 7th year at Horizon. She is taking Journalism because she has always had an interest in writing stories and researching. Hannah also finds an interest in reading, she is in Honors Humanities. It combines some of her favorite academic activities, including reading, writing, and researching.

Hannah really like to play sports and watch Netflix. Some days she will stay inside and eat food while watching movies on her computer. Other days Hannah will go outside and play basketball and ride her bike. Hannah thinks it is too hot in the afternoon to ride her bike for hours like she does in the spring, fall, or winter. She also likes to listen to take pictures with her new Nikon D3200 camera she just bought. She is a very interesting person.