"Dracula Untold" Movie Review
Gary Shore's brand new adaptation of "Dracula" is something to sink your teeth into.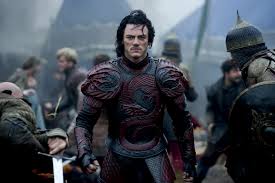 Friday, Oct. 10 was a very anticipated date because of the release of "Dracula Untold." Since 1931, when Bela Lugosi starred as Count Dracula, America has loved the blood sucking terror of the tale of Dracula.
In the classic Dracula story, Count Dracula is on a journey from town to town in England to drink blood and spread his dark curse. "Dracula Untold"  has twisted the plotline quite a bit.
Vlad the Impaler, is a native to Transylvania, has returned home a prince and a man after serving under the Turk sultan in battle. Because of his experience with the Turks, Vlad vows to never allow his son or any sons of Transylvania to be taken as tribute soldiers.
After ten years of concord and no request for tribute soldiers, those years of peace end. The sultan asked for boys for his army, very suddenly, which was a surprise for all of Transylvania. Vlad refused to grant the sultan his wish, but Vlad could not defy him without great power. This great power could come from one thing, a vampire. He would get this from visiting a vampire and drinking its blood.
There's a catch, though. If Vlad drinks vampire blood within three days of being turned, he will be a vampire forever. However, if he resists, he may survive. With his newfound power, Vlad fought back wave after wave of thousands of men the sultan ordered to attack.
To me this movie seemed basic, with no 'aha' moments or events that tugged at your heart. The violence and special effects are what saved this movie from complete failure as a film. I love movies and naturally critique them, and I did not enjoy the expectation from the directors and film writers that blood and special effects would provide entertainment to the viewer.