Accomplishing the Impossibility of Organization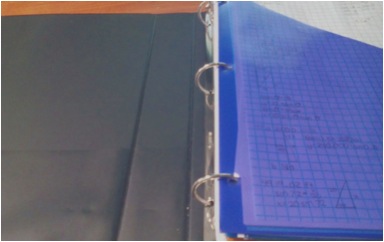 It is the start of the school year, meaning new binders, folders, notebooks, and organizing systems of all sorts. If you are anything like me, you are tired of the stress of desperately attempting to find a paper, embarrassedly asking for your third copy of a handout, or sadly realizing you left something at home yet again. Therefore, you are able to stop the mess and clutter to prevent the disorganized panic of school by using these simple tricks.
Planners: The Key to Mental Organization
Planners should be the first on every student's list for organization, unfortunately many students fail to utilize this handy tool despite the fact that Horizon Honors provides each student with a planner. The planner is not just a tool for recording homework but rather, it has a variety of purposes. Whether it be using this tool for writing down after-school activities, passwords for school accounts, or other helpful reminders, the ability to have an organized list of all assignment gives a student a visual look of what must be accomplished.
Binders: The Center of Organization
Perhaps, the most essential tool to organization is your binder. I prefer to use a single binder with dividers for each of my classes, however multiple binders are fine. A key benefit of binders is that they allow you to put important papers safely into the folders on the front and back or the dividers. With other papers you plan on keeping long-term, you can simply holepunch them and keep them close. Having a sheet protector allows you to place your homework in a designated spot for each class. If you maintain your binder's organization, then keeping organized overall will be much simpler.
Backpack: The Crucial Area of Organization
The last area of essential importance is the backpack as it holds everything: your textbooks, binders, and miscellaneous objects necessary for school. The crucial tip I will give is not to put any papers that in your backpack without being in a binder or folder. This leads to the tearing, crumpling, ruining, and even losing of your papers to the messy abyss of a bag. In addition, make a full use of any pockets and separate areas to organize your differing items. The backpack is simple to keep neat if you put the time into sorting it to the differing areas of the bag.
Establishing these habits of organization now enables you to enjoy a productive year and avoid the stress of chaotic clutter in your bag.