Give A Giant Kiss For Valentine's Day
With Valentine's Day just around the corner, giving your friends or loved ones a homemade Rice Krispie treat shaped as a giant Hershey's Kiss is a great way to show how much they mean to you.
Whether or not you have a Valentine this year, giving someone a present for this holiday is a nice way to show someone how much you care. Instead of going to the store and going up and down the bright red and heart-filled aisle, try making this simple, inexpensive, and tasty treat for Valentine's Day this year.
You will need:
6 cups of Rice Krispies (or a generic brand… no one will know)
40 Marshmallows
A funnel
A bowl (with a bottom the size of your funnel hole)
Parchment paper
Tin foil
1. Coat 40 marshmallows in 3 tbsp. of melted butter.
2. Microwave your marshmallows for 45 seconds and stir them. Be careful because the marshmallows will be hot. Microwave them for another 45 seconds.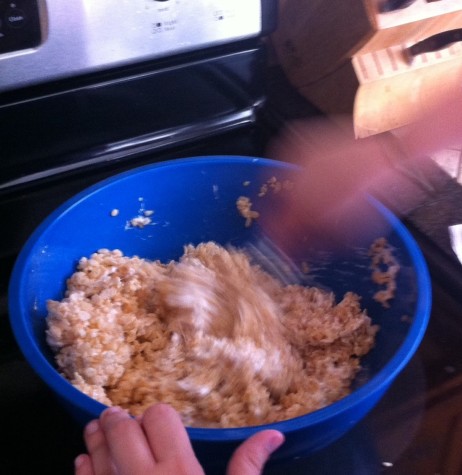 4. Fill your funnel to the brim of the mouth, but don't fill the stem of the funnel with the Rice Krispies and marshmallow mix.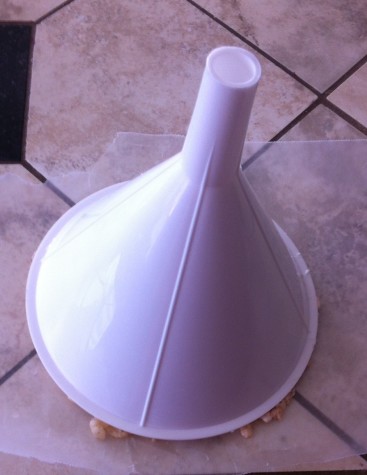 6. Fill your bowl with the rest of the Rice Krispies mixture.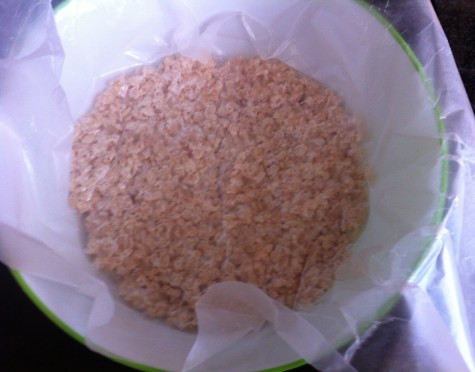 8. Put your funnel and bowl in a refrigerator to let the Rice Krispies and marshmallow mixture to shape and cool.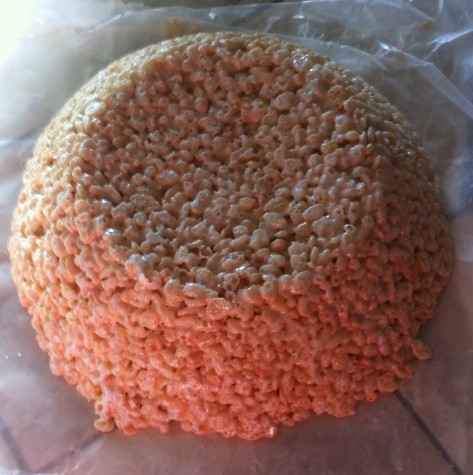 11. Repeat step 10 with the funnel. If it doesn't come out of the funnel easily, try squeezing the mouth a little to loosen it.