Gratitude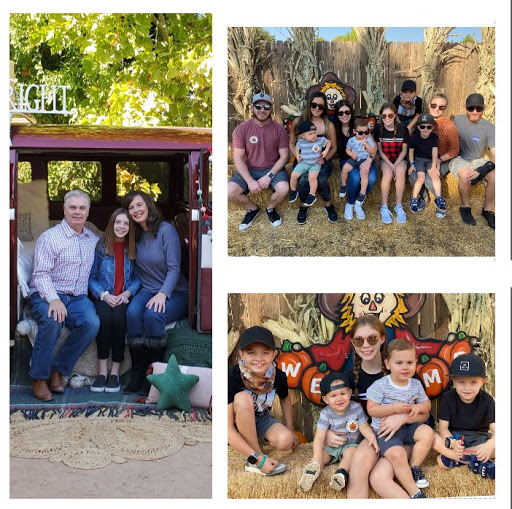 The year 2020 has been a crazy roller coaster for everybody, but in these tough times we have to remember the positive aspects of life. It is almost Thanksgiving and one of the best parts of the holiday is sitting down at the table and talking about what you are thankful for with friends and family.
I am thankful that I have a large family to love me. I love that I have many people to lean on when I am having tough times. I have one sister, two brothers, one brother-in-law, and one sister-in-law. I also have four nephews, and lots of cousins. One thing I appreciate is how I can always ask one of my siblings to help with homework or some other task and they will make time for me. I am also thankful for my mom and dad, for supporting me with volleyball and allowing me to follow my dreams like going to vet school. I am also grateful for them for doing fun things with me like the National Charity League, baking, and putting up Christmas decorations.
Next, I am thankful for being able to go to school, and to have some place to rest my head and have food, and that place is what I call home.
Kids all over the world aren't healthy enough to go to school, or don't have enough money. I am glad that I have the privilege to go to school so I can get the education needed to put my dream into action. When I am older I would like to become a veterinarian. I am also glad I don't have to think twice about having food on my plate or having a nice comfortable bed to sleep on and blankets to cover me when I am cold.
Lately, I have been thankful to be able to participate in after school activities such as clubs, club volleyball, and baking. I am a part of many clubs, some of them being Baking Club, Kindness Krew, student council, and much more. One of my favorites is Baking Club, because I get to do one of my favorite hobbies but with plenty of friends. I am thankful that tryouts for court volleyball went really well last weekend. I am 12 years old on the 13u national travel team for Club One. I am also thankful for getting third place in a 14u nationals sand volleyball tournament. Last but not least, I am grateful that I know how to bake and do it well. For example, for my mom's birthday I made her a five-layered cake with fun decorations on the outside. For thanksgiving this weekend I am making pumpkin pie and pumpkin cupcakes, on top of that I am also making pumpkin and chocolate chip cookies.
Overall, I am grateful for all of the things I do, all of the family, friends, and opportunities I have, and for being here today.