The Legacy of Larry King
The death of Larry King is tragic to all, but his legacy will continue to inspire people around the world.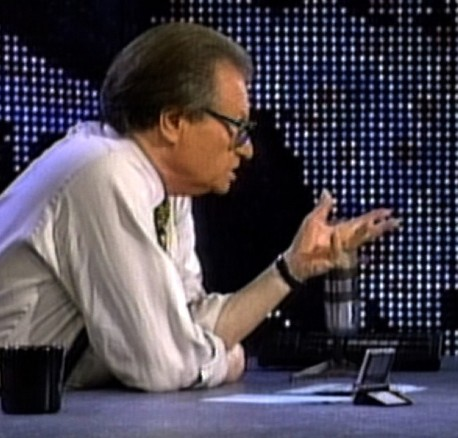 Larry King died at age 87 with his now-widow announcing his cause of death to be a sepsis infection. He was most well known for his talk show hosted on CNN named "Larry King Live", which he hosted for over 6 decades. According to CNN, Larry King interviewed over 50,000 people on this show.
Larry King was born in Brooklyn, New York under the name Lawrence Harvey Zeiger. After changing his name to the now famous Larry King, he started his first ever show on a radio station, "The Larry King Show." After that, he would go on the new broadcasting network CNN and would start his now iconic show. The rest was history.
Larry King would continue his show and eventually grow to become a historic interviewer where he could really shine. He was known for getting information out of people that they didn't think they would share. He had a knack for getting interviews that most would only dream of getting on their show. King got to cover popular stars at the time, and even interviewed presidents Ford, Carter, Reagan, H. W. Bush, Clinton, W. Bush, and Obama.  He was the only person to interview this many presidents.
Larry King also held some of the most remembered interviews of all time, with his hosting of the NAFTA debate being his most tuned in show ever. Not only that, but his reputation earned him an interview with most of the people involved in the O.J. Simpson case while it was in court, even hosting O.J. Simpson himself. The man even got cast into movies such as the "Bee Movie" in small roles. He was always surrounded by popular people, even with former president Donald Trump filling in for him in some shows before his political rise.
However, Larry King was just as amazing outside of the broadcasting room as was in it. He fought and won battles against heart attacks, diabetes, prostate cancer, lung cancer, and quintuple bypass surgery. He endured through all the pain no matter what.  His main goal in life would always be to spread information to the world.
Even in death, Larry King will never be forgotten. His long time friend and co-founder of CNN, Ted Turner, said after his death "Larry was one of my closest and dearest friends and, in my opinion, the world's greatest broadcast journalist of all time." He continued on to say, "If anyone asked me what are my greatest career achievements in life, one is the creation of CNN, and the other is hiring Larry King. Like so many who worked with and knew Larry, he was a consummate professional, an amazing mentor to many and a good friend to all. The world has lost a true legend."