DIY Yarn Easter Eggs
These yarn Easter eggs are a quick and easy decoration to make for Easter! With a little creativity, you can customize them however you please!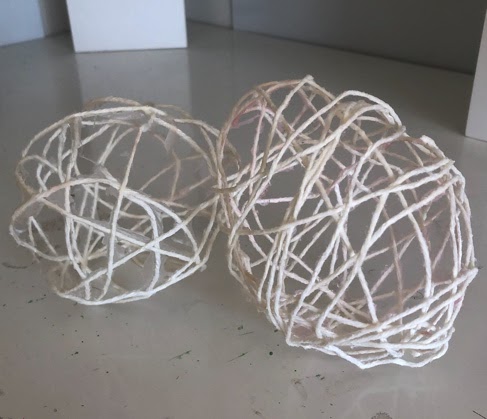 Materials: 
Balloons

Yarn or string

Glue 

 Scissors
Instructions:
Blow up a balloon so that it is the right size for how you want it. To make it more of an egg shape, hold the tip of the balloon while you blow it up.

Pour out your glue on a plate. Cut your yarn. Use a generous amount of yarn but, if needed, you can always cut more.

Dip your yarn strands into the glue. Make sure all of it gets covered.

Wrap the string around the balloon. Make sure to cover most of the balloon. I recommend hanging your eggs to dry. I simply used a pants hanger to hang up the eggs while they dry. Let dry completely.

Gently start separating some of the dried string from the balloon. Pop the balloon and pull it out gently. Clean up any extra dried glue on the string.
These eggs make cute and fun decorations. You can customize them by using different colors of yarn, painting them, or adding glitter to the glue. You can also add a fun twist by putting treats inside the eggs. Happy Easter!