Phoenix Antique Malls
Antique malls aren't always endless expanses of boring silverware.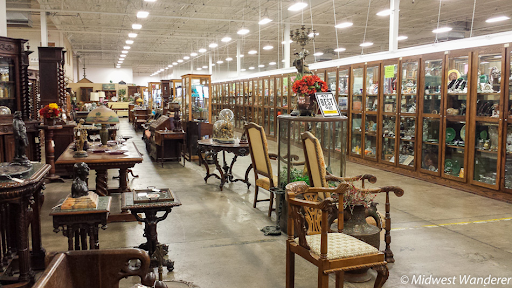 Many people find antique malls to be dull or nothing more than half-empty halls filled with dusty dishes. Unfortunately, there are many like this. The good news, though, is that there are also many with fascinating items, ranging from stained glass to taxidermy to corsets. There is truly something for everyone.
When looking for variety, Antique Trove in Scottsdale may be the place for you. Filled with both old and new, there's an outstanding assortment of trinkets, jewelry, and clothing.
If you're just trying to find something interesting to do, an excellent option is Camelback Antiques. Its focus is mainly on genuine, authentic, vintage, and antique goods, so it can be a bit pricey sometimes. However, it is 100 percent worth it. If you go, you will find an arrangement of items ranging from old postcards to silk scarves to handmade art.
If your focus is on size, and you just want to find the largest place to explore, the Brass Armadillo may be your place! Along with having a unique name, it is absolutely full of anything you could possibly be looking for. It includes an astounding variety of both antique and new products. Whatever you're looking for, the Brass Armadillo will probably have it.
Phoenix has an excellent variety of antique malls, and they are definitely worth checking out, whether you're a collector or just curious about what the past has to offer. Be sure to check out these amazing locations!