Media Representation: Harmful vs. Helpful
What is "good" representation and why is it important to be inclusive? Take caution of mild spoilers in the recommendations.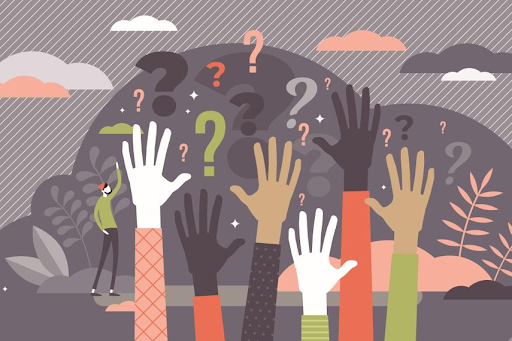 In 2022, it is much easier to find media such as T.V. shows, movies, and books that include valuable representation for disadvantaged communities. However, there is still a long way to go. Media representation helps minority groups feel included and educates people about different cultures and perspectives. By including people from all different backgrounds, we can help children and young adults recognize that no matter who you are, it is possible to get where you want in life.
Harmful representation can also be perpetuated through the media. Many times, those in minority groups are portrayed as the villains or the "bad guys" rather than the heroes or protagonists. For example, in "The Little Mermaid," Ursula was inspired by a drag queen. Being portrayed as a predatory evil witch, Ursula is an example of harmful representation in the media. According to AFMI, three ways of including representation that is actually more harmful than helpful are tokenism, stereotyping, and typecasting. Tokenism is including an underrepresented group just for the sake of having a diverse cast, such as with the gay best friend trope. A common stereotype is including an Arab man as a terrorist in movie, but such stereotypes have emerged about all kinds of groups. According to Merriam-Webster, typecasting is casting an actor in the same type of role. This can increase stereotyping because actors can be chosen based on a stereotypical accent or characteristics. Seeing stereotypes in the media gives people an excuse to maintain those stereotypes.
Better representation in T.V. and other media can be presented by not leaning into stereotypes. Although minority groups' cultures should be shown in the media, that shouldn't include harmful stereotypes that exist in society. Usually, people who are parts of these minority groups are best equipped to take charge of creating the representation they seek. However, it is possible for anyone to include better representation in the media simply by researching cultural aspects of minority groups in order to avoid stereotypes. In addition, directors can cast diverse characters as the heroes or protagonists instead of as antagonists. Casting diverse heroes can help children feel seen and can teach them that people like them can be heroes too.
There are many examples of representation in the media, both good and bad. It's also possible to find dichotomies between projects. A movie with harmful representation is "Under the Banner of Heaven," which has harmful representation of members of the Church of Latter-Day Saints. According to Deseret, a movie with good representation of this group is "The Girlfriend Who Didn't Exist." These two contradict the other in their portrayal— negative and positive— of a single group.
Here are some more recommendations on TV shows, movies, and books with good representation. Beware of some mild spoilers below.
"Hawkeye": "Hawkeye" is a Marvel T.V. show that showcases a superhero who lost his hearing in battle. It also features an indigenous female villain who is deaf. Although she is a villain, the intricate backstory and the ending of the first season of the T.V. show is heartwarming.

"Heartstopper": "Heartstopper" is a T.V. show on Netflix based on a graphic novel written by Alice Oseman. This show has LGBTQ+ representation, featuring gay, bisexual, lesbian, and transgender characters.

"Ms. Marvel": "Ms. Marvel" is a Marvel T.V. show with South Asian representation. The history of Pakistan is a main plot point in this show and it is a wonderful example of including culture without harmful stereotypes. The main character is a girl who daydreams about Captain Marvel and ends up gaining superpowers of her own.

"Love, Simon": "Love, Simon" is a movie that highlights the struggles of being a closeted gay kid. Simon struggles to find his place at school and to tell the truth to his parents while developing an internet crush.

"The Half of It": "The Half of It" is a movie with a sapphic romance. The main character, Ellie, writes letters to a girl named Aster on behalf of Paul in exchange for money to help support her dad. Ellie sets Paul up on dates with Aster, which go poorly without Ellie's help. Eventually, Ellie discovers that she has a crush on Aster.
Honorable mentions include "Coco," "Spider-Man: Into the Spiderverse," "Crazy Rich Asians," "Black Panther," and "Never Have I Ever."
Helpful representation is important to help all groups feel included in the media we consume. The United States prides itself on being a gathering place of various cultures; that should be shown in the media that it produces as well.