Holi: The Festival of Colors
Holi falls on March 8, 2023 this year, and there is lots to learn about this fun celebration.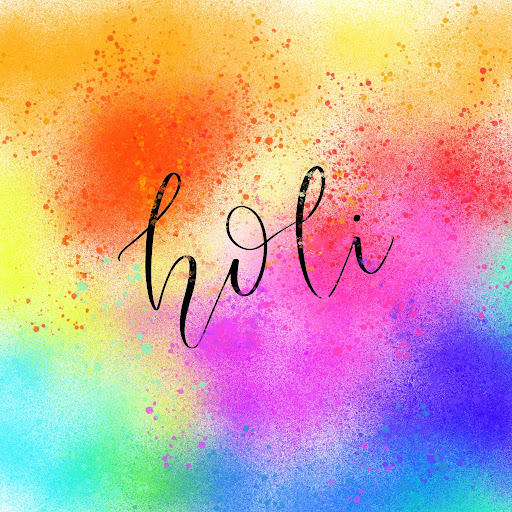 Holi has become more than just a religious festival. Anybody is able to celebrate it and most of India, regardless of religion, does. The festival is celebrated based on the Hindu calendar, which is lunar-solar. It is generally towards the end of March. The festival celebrates Hindu traditions, mythology, and the general triumph of good over evil. In India, this celebration normally lasts two days, with this year taking place from March 7 to March 8.
Holi is a celebration of unity. According to the Society for the Confluence of Festivals in India (SCFI), Holi brings people together and strengthens relationships between people. Holi also celebrates good over evil, as many of the myths associated with the festival center around this. It represents the beginning of spring, which is associated with love and forgiveness. A major theme of Holi is letting go and having fun. People playfully fight with colors and Asia Highlights states that colored powders and liquids as well as water balloons are all used in the celebration. This is the most commonly seen aspect of Holi.
Some common mythological stories corresponding to this festival are the legend of Prahlad and Hiranyakshyap and of Radha and Krishna. In the story of Prahland and Hirakyakshyap, the moral is about good versus evil. According to SCFI, Hiranyakshyap wanted to be a god and his son began to worship Lord Vishnu. Hiranyakshyap punished his son by asking his sister, Holika to enter a fire with Prahlad (his son) on her lap since she could do so without being harmed. This legend says that Prahlad was saved by his devotion while Holika was punished for her ill intent. The legend of Radha and Krishna is more lighthearted. Krishna started a prank by putting color on Radha and others, which became a tradition of the Holi festival itself.
Because of the diversity in India, there are many different myths and reasons to celebrate Holi. This differs by region, such as between northern and southern India. However, no matter how exactly it is celebrated, there is no doubt that it is a fun and meaningful celebration that brings people together.