Chase Goehring: A Rising Star?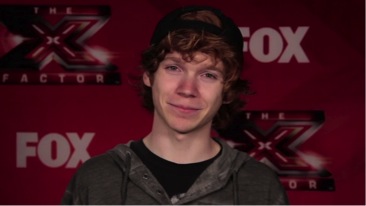 Chase Goehring, 17, is on the rise to the top of the music industry. This talented star has been seen on Season 3 of the X Factor and also posts Youtube videos from time to time to showcase his talents. Goehring is a piano player, self taught guitar player, and ukulele player with an amazing voice, making him a quadruple threat to the rest of the musical world.
His fans, called "Chasers," consist of 20,000 Instagram followers and 14,000 Youtube subscribers. Goehring has quite a few songs out on iTunes too, including some original songs such as "Wish List" (A Christmas song) and "Hurt". Most of his music consists of him rapping with a slow quiet chorus. Goehring's rapping skills tied in with his musical instrument skills are what led me to believe he can be a future celebrity.
I believe that Goehring will make it big because he is still young, has plenty of time to improve in his career, and, quite simply, he has major talent. I am not saying he will make it as big as Justin Bieber or Demi Lovato, but I do have hopes that this young singer will make it high on the charts. So many people these days want to become a celebrity and most of them believe they actually can. The people who think they have talent to become as famous as Justin Bieber or Demi Lovato usually don't have what it takes and it is all in their heads. It seems that as time goes on, the number of people who actually have a chance to become one of the most famous and talented stars in the world is decreasing, making Goehring's talents that much more special.
There are several qualities that one must have in order to make it big in the music world. They need to remember not to be too into themselves while still having actual talent. If a so called "star" is only performing for the attention and not for his or her fans, why even bother? Goehring has both those qualities making him all the more eligible to become a star. So yes, I do think that Goehring is a rising star. I'm looking forward to his new original song that is going to be released soon although the name or genre of the song has yet to be revealed.