Lessons Learned from the 2022 Midterms
2022 proved to be a maverick election, defying expectations and setting new ones.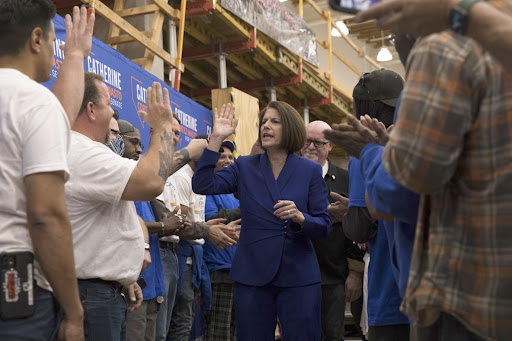 As Americans across the country sat down at their computers, tuned into their preferred news channel, or began checking their phones for results on election day, Nov. 8, 2022, what was initially predicted to be a Democrat bloodbath quickly transformed into one for Republicans. Whereas few midterms go successfully for the president's party, voters delivered President Joe Biden a moment of historical defiance, keeping his party in power in the Senate and only barely giving the GOP control of the House of Representatives. Across the board, no "red wave" materialized despite an unpopular Democratic president and a stalling, if not receding economy. With the results slowly coming in, there are three major lessons that 2022 shows America.
Lesson One: Donald Trump Is Losing Influence
Trump needed these midterms to go well. In case you couldn't tell, they did not.
Trump-endorsed candidates predominated critical races for Republicans. Pennsylvania, Arizona, Georgia, Nevada, Michigan, Ohio, Wisconsin, and North Carolina looked to be swing-states in the election, and they all featured prominent Trump-backed candidates. In the Senate races, CNN projections show that Ohio, Wisconsin, and North Carolina have yielded a Republican victory. In Pennsylvania, Mehmet Oz has already conceded to his Democratic challenger, according to CNN, and Mark Kelly (D-AZ) was re-elected to his Senate seat over Republican Blake Masters. Herschel Walker, a Republican, is behind Democratic incumbent Sen. Raphael Warnock in Georgia. The two will advance to a run-off per state law, reports NBC, and the run-off will determine whether the Senate remains 50-50 or if Democrats create a real majority.
The trend holds true for gubernatorial races. CNN is showing that Kari Lake, running for Arizona Governor against Secretary of State Katie Hobbs (D-AZ), is still behind in the polls, although that could easily change. Elsewhere, that hasn't been the case. In Michigan, Pennsylvania, and Wisconsin, Trump's candidates were crushed. Republican Joe Lombardo barely beat Gov. Steve Sisolak, Politico projects. Georgia and Florida, however, are notable exceptions to the underwhelming Republican showing in these races. Voters re-elected Governors Brian Kemp (R-GA) and Ron DeSantis (R-FL), both of whom have been targets for Trump (Trump fought a proxy war against Kemp in the primary election, says Savannah Morning News). Ron DeSantis, especially, has endured much of Trump's rage – days before the election, The Independent reports, Trump attacked DeSantis as "Ron DeSanctimonious."
The defining feature for most of Trump's candidates has been election denial. Both Lake and Masters, Trump's pick for Arizona Senator, have questioned the integrity of the election, says the Los Angeles Times. Doug Mastriano, the Republican on the Pennsylvania ballot for governor, is known to have been present at the Capitol on Jan. 6, and has spread conspiracy theories about the 2020 election, says the Pennsylvania Capital-Star; Oz, his Senate counterpart, has also questioned the election's security. Trump's legion of election-deniers across the country have fared differently, but very few could rely on the leads they were promised.
Republicans themselves are questioning the actions of Trump. Retiring Sen. Pat Toomey (R-PA), whose seat in the swing state was flipped by Democrat John Fetterman by a relatively large margin, blamed Trump for the loss. Toomey told CNN, "President Trump inserting himself into the race… was never going to be helpful," adding that "it's good for Republicans for the race to be about President Biden, who is not popular, whose policies have failed. And instead, President Trump had to insert himself and that changed the nature of the race." Toomey's analysis is quite right. New Hampshirites re-elected Gov. Chris Sununu (R-NH) to a fourth term in the blue state. Sununu's apparent disdain for Trump could easily be what saved him; earlier this year, Sununu joked about Trump being "crazy," according to The New York Times. Again, Kemp and DeSantis succeeded when heavily MAGA candidates failed. In a year when pundits, politicians, and voters expected a red wave, Trump accounts for why it didn't occur. As much as he blames other Republicans for the loss, it's the man in the mirror that caused these heavy losses.
"
Trump retains at least enough political dominion to alter party politics; it simply does not extend beyond the GOP."
It is worth noting, however, that within the Republican Party Trump still conjures a heavy following. In the primary elections months before the general election, Trump-endorsed candidates almost always won. The Trump base turned out en masse for candidates like Kari Lake, who, according to Ballotpedia defeated a more-moderate Karrin Taylor Robson by 4.9 percent. This trend occurred across the country, in which non-election deniers were pushed off of the state party nominations in favor of those loyal to the Trump narrative. Republicans defeated very few of Trump's candidates, but the public did. Thus, Trump retains at least enough political dominion to alter party politics; it simply does not extend beyond the GOP.
Trump had a lot to lose concerning these midterms. If his candidates can't muster a significant showing, fewer Republicans are likely to see him as a strong candidate for president in 2024. Considering that it was Trump who was the deciding voice in several Republican primaries, the losses of his candidates are his own in terms of political clout. This comes as analysts size up Trump and DeSantis for a potential showdown over a Republican ticket in 2024. As Trump aims to save his influence over the party he once controlled, his failures to deliver a strong midterm showing (especially one which heavily favored Republicans) doesn't bode well for his future political ambitions.
Lesson Two: The Culture Wars Can Be Both a Liability and an Asset
Communist China, an "unholy alliance," and a "fight for our culture" all appear on the campaign website for Arizona Senate candidate Masters. In Michigan, Republican Tudor Dixon's website targets transgender women in girls' sports, gender theory in schools, and riots. Nevada Gov. Sisolak lost because Lombardo laid off on Culture War issues and Sisolak did not, as shown by their respective campaign websites. Although it seems voters were much more inspired by other concerns, the Culture Wars can still galvanize voters. In Ohio, J.D. Vance focused on the same issues as Masters, as seen on his website, yet CNN projected him to win early on Tuesday night.
The ultimate message voters sent was that the candidates they elect must focus on the issues that matter to them. Communities that are less engaged in the Culture Wars will not elect representatives who stress them. Especially considering that October polls depicted the economy as the most important issue in the country, says Gallup, and 20 percent of Americans are most concerned about inflation, social issues don't have as much sway as candidates seem to perceive. Perhaps symbolically, out of the 61 percent that didn't select the economy, the largest number saw poor leadership in government as the most important issue.
Lesson Three: Statewide Elections Are Far More Prescient
2022 has become a pivotal moment for localities in politics. With both de jure and de facto power turned over to the states, authorities at the lower level have a much wider influence over the outcomes of American elections and its laws. It's not a coincidence that the oft overlooked position of Secretary of State reached the CNN header for its political reporting this year and not in 2020; a surface-level change, to be sure, but one pointing to a seismic shift in American elections.
Because there is less certainty as to the security of election systems in the United States following unfounded allegations of fraud in 2020. This has left elections for the Secretary of State, the chief election official in the states, critical in choosing who will oversee elections and how. Given the upcoming presidential race in 2024, the role couldn't be more important. Before elections themselves were a contentious issue, Secretaries of State could be mostly ignored or left up to partisan politicking. Now, though, Americans must make an active and deliberate choice over election procedure and rhetoric. Arizona's Family reports that, in Arizona, they certainly have, awarding victory to Democrat Adrian Fontes, who campaigned on a slogan of "Protect the Republic."
"
With both de jure and de facto power turned over to the states, authorities at the lower level have a much wider influence over the outcomes of American elections and its laws."
With the Dobbs v. Jackson Women's Health Organization decision, the Supreme Court returned the issue of abortion to the states. This leaves abortion policy up to state law unknown since the ruling on Roe v. Wade in 1973. Governors, state legislatures, and legal authorities now have the ability under common law to protect or outlaw abortion practices in their respective jurisdictions. In Arizona, that has manifested itself as the Attorney General Mark Brnovich declaring a 1901 territorial abortion ban in effect, with judges backing up the claim, according to Cronkite News. At a point when abortion is on the agenda for the individual states and, potentially, the federal government, pro-life and pro-choice are no longer nearly arbitrary labels for a candidate; they define the action that they will take on the issue rather than the mere sentiment they share.
Understanding these three lessons will allow elected officials, candidates, voters, and every citizen in the United States to fully grasp the momentous stakes of consequential elections. As Americans look towards 2024, a revolutionary upset, caused by Trumpian meddling, Culture War bickering, and local emphasis, will likely continue to dominate political rhetoric and analysis. Of course, these elections leave little complete; whether Republicans will subdue or push out Mr. Trump, whether society will reject social and cultural issues, and whether state elections will remain essential shall be seen in 2024 and the entire future of American democracy.
Leave a Comment
About the Writer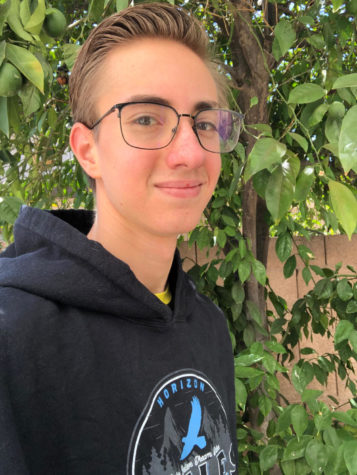 Carsten Oyer, Editor-in-Chief
Carsten Oyer is a junior at Horizon Honors. This is his fourth year of attending Horizon Honors and in Journalism, his third as an editor, and his second as Editor-in-Chief of the Horizon Sun. Oyer is excited to work with this year's columnists to develop their writing and communications skills and grow the Sun's reach. Outside of Journalism, Oyer enjoys history and English classes, and has taken a special interest in his AP Human Geography course. He is an avid reader and writer; he loves to write about politics, especially, which is a passion of his. Non-fiction and journalistic writing are what he loves to read the most. He is Vice President of the Model United Nations Club, Junior Class Vice President on the Student Council, and an active member of the Linguistics Club here at Horizon Honors. In the rare moments that he's at home, between school, work, and extracurricular activities, Oyer enjoys community service and spending time with his family, his dog, Kiwi, his cat, Cleo, and his fish tank. Oyer is very excited for this year and to watch the students of Journalism grow.