More Police Brutality, Yet No More Reform
Tyre Nichols's murder demonstrates that policing remains intensely corrupt.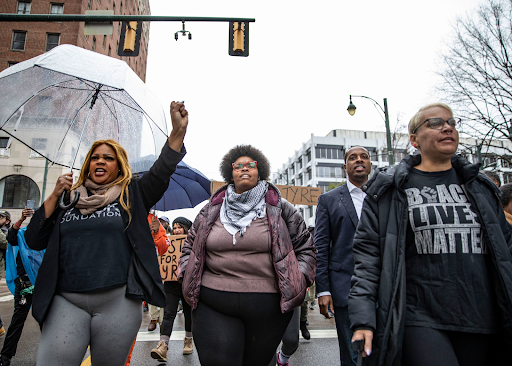 2023 started with yet another moment of police violence. Tyre Nichols, a 29-year-old father, was killed earlier this month according to the Associated Press. The killing, which both the facts and my personal conscience designate as murder, comes as we continue to grapple with the results of countless encounters of a similar nature. In examining what happened to Nichols and those who suffered like him, Americans need to see how to reform our police despite perpetual inertia.
As NBC News reports, Memphis police officers conducted a traffic stop on Tyre Nichols at 8:24 p.m. on Jan. 7, 2023. Nichols was then pulled out of his car and, following an expletive-laden series of commands, laid on the ground. Officers pinned him on his side and confined his arms. As the officers shouted contradictory commands, Nichols said "You guys are really doing a lot right now," and "I'm just trying to go home!" Officers proceeded to pepper spray Nichols, followed by an attempt to use a stun gun on him. Nichols was able to break free and flee, prompting the officers to call for backup. Two more cars arrived at the initial scene of the stop and chased Nichols; the five officers re-apprehended him, pepper sprayed him more, and demanded his hands as he shielded his face from the officers' punches and slaps. Nichols screamed "Mom!" multiple times – the beating occurred 80 yards from his mother's home. Relenting, Nichols moved his hands to his back and was kicked in the head while pinned down. He was then placed upright and beaten with batons and fists. Seven minutes later, medics arrived at the scene, but it took 16 minutes for aid to be administered, according to the New York Times. The ambulance arrived at 9:02, providing a total of 24 minutes in which the police officers ignored Nichols. He was taken to St. Francis Hospital after complaining of shortness of breath. He died three days later after hospitalization. A later autopsy found that Nichols "suffered excessive bleeding caused by a severe beating."
In the wake of Nichols's death, community leaders in Memphis and across the country have demanded change. They have been met with some agreement; the Memphis police department fired the five officers following an investigation, and the district attorney quickly filed charges, states NBC News. According to ABC News, The department also deactivated the Street Crimes Operation to Restore Peace in Our Neighborhoods (SCORPION) unit, which was responsible for the stop and has been frequently accused of using excessive force since its creation in late 2021.
Problems like these are proof of the need for multiple reforms. The foremost among these is qualified immunity, which is a policy that protects law enforcement officers from personal liability in civil lawsuits, according to an opinion piece in USA Today. The Supreme Court has extended this insulation to any action that does not "violate clearly established statutory or constitutional rights" in Harlow v. Fitzgerald, writes the Equal Justice Initiative. After Arizona police shot a mentally impaired woman speaking calmly with her roommate at a distance while holding a kitchen knife at her side, the case Kisela v. Hughes gave the Supreme Court a chance to affirm the precedent from Harlow; Justice Sonia Sotomayor said the case let officers "shoot first and think later."
Police militarization is another problem that Nichols' murder exemplifies. The Supreme Court has again been an ally of the police, as Vox reports that City of Los Angeles v. Lyons made it incredibly difficult to stop local police departments from using a form of action; the case specifically protected chokeholds, which was attributed specifically to the death of George Floyd. Furthermore, the American Civil Liberties Union (ACLU) states that the 1033 program, established as a temporary program to allow unused military equipment to be used for counter-drug activities. Seven years later, the 1033 program was made permanent and expanded to all counter-terrorism activity. Local police departments have had access to mine-resistant tanks, grenades, and rocket launchers.
Though not responsible for the death of Nichols or Floyd, no-knock warrants are another issue that were responsible for the widely protested killing of Breonna Taylor. Time reports that Taylor was killed after being shot eight times in her apartment. Investigating her boyfriend over drugs, police officers served a no-knock warrant and entered the apartment; fearing a break-in, Taylor's boyfriend shot at the officers, leading officers to shoot Taylor eight times. Note that her boyfriend was not shot. Despite public outrage, the warrants which led to the fatal misunderstanding remain legal in 46 states.
The same piece for USA Today blames police unions entirely for the lack of peace in law enforcement. Because police officers can hold the leverage of their vital services over the heads of lawmakers, they can prevent the reforms that would give them criminal liability or force them to adopt stricter firing standards. These public unions are at the center of police misconduct and lack of accountability. The four problems given are proof that our policing systems are failing America and causing greater harm than they ought.
"
Investigating her boyfriend over drugs, police officers served a no-knock warrant and entered the apartment; fearing a break-in, Taylor's boyfriend shot at the officers, leading officers to shoot Taylor eight times. Note that her boyfriend was not shot. Despite public outrage, the warrants which led to the fatal misunderstanding remain legal in 46 states."
Joanna Schwartz, Professor of Law at the University of California Los Angeles School of Law, wrote in an op-ed for the Los Angeles Times that "We have been here far too many times before." She isn't wrong. The cycle of killing, protests, political equivocation, and public forgetfulness proceeds without actual reform. Every time a civilian is brutalized by law enforcement, people pour into the streets throughout the city and state with jurisdiction to affect change. Should the story break in national newspapers, protests erupt throughout the United States, sometimes throughout the world. That's what happened this time. Nichols's death begot protests, as stated by CNN. Protests begot formal statements, including the one from the White House in which President Biden claimed he was "outraged and deeply pained" and pointed to a related executive order in 2022. Further investigation proves that the administration relied on the executive order frequently in remarks on the subject, yet the order itself is radically vague and accomplishes nothing more than delegation clearly intended to yield nothing. It isn't the "critical step" to "advance the principles of equality and dignity" that it supposes itself to be.
In the statement, Biden blames Senate Republicans for the failure of the George Floyd Justice in Policing Act to be passed. Yet inspection on Congress.gov reveals that the act hasn't even been introduced to the Senate, which could indeed be caused by Republican stalling. Yet the Senate has been in Democratic hands for weeks now, and no action has been taken. For an act that ostentatiously bears the full admiration of the President and the party in power, it has been widely ignored despite it becoming popular again following Nichols's death. That points to a wider pattern of stagnation that people in power intentionally delay on reform. At least one cause might be the $1.1 million which flowed from police unions and law enforcement political action committees (PACs) to congressional representatives from 1994 to 2020, according to Open Secrets. The Washington Post states that the same has happened at the state level to defeat those laws. This blatant act of corruption goes unnamed and unknown as citizens are murdered by police without recourse.
All of that money has prevented the reforms that would have protected Tyre Nichols and others similarly murdered. The George Floyd Justice in Policing Act, Congress.gov shows, would restrict the forms of excessive force that infamously killed Nichols and Floyd. It would also restrict qualified immunity and no-knock raids. Furthermore, the Justice for Breonna Taylor Act would abolish no-knock warrants nationally, again according to Congress.gov. Neither have advanced far despite the faint words of anger sputtering out of America's halls of power.
Rather, it has become apparent that local and, if possible, state action are more pragmatic. As powerful unions and PACs take aim at federal efforts, large-scale pressure on the powers who both bear greater control on local department policy and fear local protests are far more pliable on the issue. Furthermore, looking towards city action forces police union leaders to state their intentions more clearly; the role of the town hall meeting is invaluable at forcing both sides to demonstrate their position. Ultimately, the locality is most prescient and powerful. In focusing solely on pie-in-the-sky federal reform, citizens ignore reality.
The murder of Tyre Nichols at the hands of the police officers sworn to protect him and other members of his community point to the epidemic of law enforcement violence in the United States. In allowing this to continue, America's elected leaders fail their constituents and the basic moral premises of the nation: that government exists to protect its citizens and that reform solves political evil. The time to demand more was reached before the murders of Breonna Taylor, George Floyd, Tyre Nichols, or the countless other Americans who have died at the hands of police misconduct. We have to demand more now.
Leave a Comment
About the Writer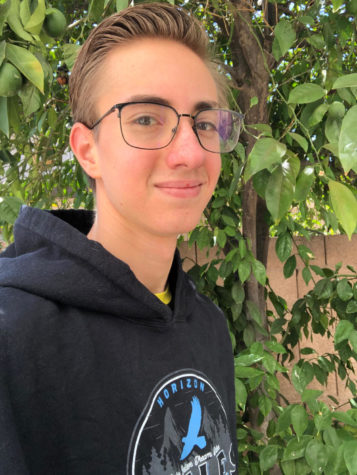 Carsten Oyer, Editor-in-Chief
Carsten Oyer is a junior at Horizon Honors. This is his fourth year of attending Horizon Honors and in Journalism, his third as an editor, and his second as Editor-in-Chief of the Horizon Sun. Oyer is excited to work with this year's columnists to develop their writing and communications skills and grow the Sun's reach. Outside of Journalism, Oyer enjoys history and English classes, and has taken a special interest in his AP Human Geography course. He is an avid reader and writer; he loves to write about politics, especially, which is a passion of his. Non-fiction and journalistic writing are what he loves to read the most. He is Vice President of the Model United Nations Club, Junior Class Vice President on the Student Council, and an active member of the Linguistics Club here at Horizon Honors. In the rare moments that he's at home, between school, work, and extracurricular activities, Oyer enjoys community service and spending time with his family, his dog, Kiwi, his cat, Cleo, and his fish tank. Oyer is very excited for this year and to watch the students of Journalism grow.