2D, not 3D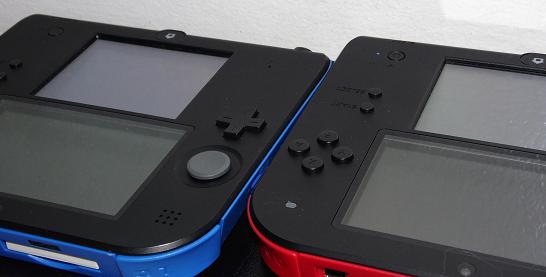 The new Nintendo 2DS provides a good gaming system that is affordable and handy.  Though certainly not the best Nintendo product, this one is anything but terrible.
I, at first, disliked the shape of the system.  The top does not fold over like the previous DS's, and this makes the screen more prone to scratching.  However, after playing, I discovered that the shape was rather to my advantage.  It is very comfortable for long gaming sessions and is very easy to hold.
If you have sensitive eyes (like me) and the 3D makes your eyes hurt,  the 2DS is perfect for you.  You don't have the option of 3D, but the effects that are in the games make it more in depth than the previous ones.  The stylus fits snugly within its port and the power is controlled by a button and not a switch, similar to a 3DS.  Although the screens are small, they are easy to view, and  3DS screen protectors will fit on the 2DS.
The one thing I dislike about this is the color choices.  Nintendo went back to the safe red and blue shell on a black model.  They could have chosen a better shell color and I personally would prefer a different color, such as white, for the model.
Overall, I would give the 2DS four and a half stars.  It is well worth the buy and with the capabilities of playing the 3DS games, it brings your gaming experience up to a whole new level.