A Halloween Costume That Pops
If you want to celebrate Halloween without putting too much work into it, the pop-art look may be the look for you!
If you need a quick costume for Halloween, it's easy to fall back on this tutorial, where you can transform yourself into a comic book character in the style of Roy Lichtenstein. For this project, one can usually use makeup that you might have at home, perhaps with the addition of a cheap Halloween makeup palette, for a fun look to commemorate the holiday with.
Supplies:
Black eyebrow pencil

White cream/liquid makeup

Red cream/liquid makeup or red lipstick

Black liquid eyeliner

Eyelash curler

Mascara and/or false lashes

Blue cream/liquid makeup/eye pencil

Foundation (optional)

Eye primer (optional)

Blush (optional)
Begin with a fresh face, making sure any hair is clipped back and out of the way. If you would like, you can proceed to use your foundation by starting in the center of your face and blending outward with the appropriate brush. After that, layering on some blush might be a good idea if you don't have naturally rosy cheeks. Personally, I went sans makeup to begin the process.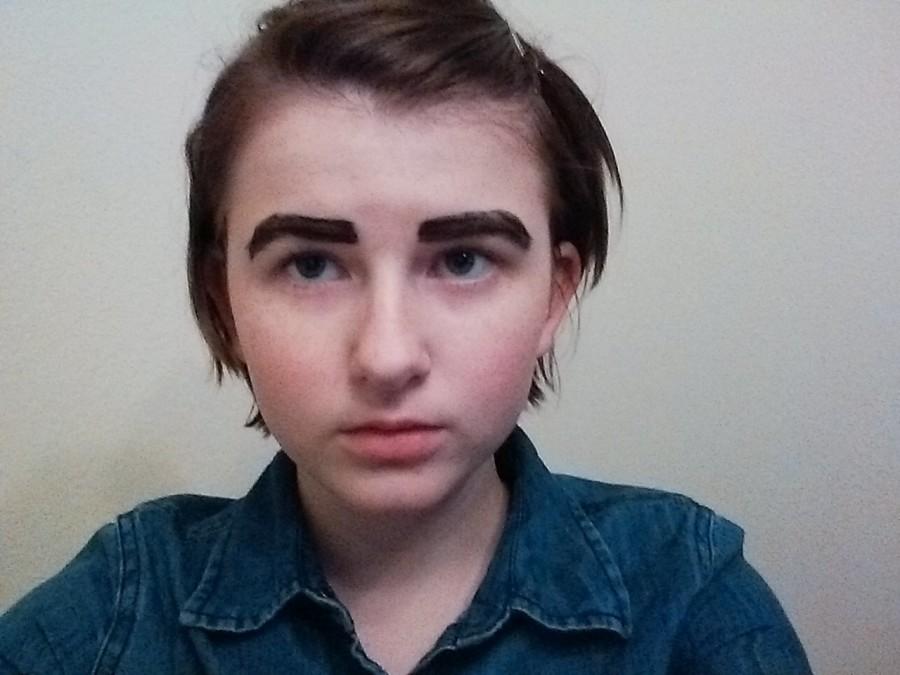 Use your black eyebrow pencil to draw on a line around your eyebrows, and then fill them both in. Blending at this point is not quite as important, so don't be afraid to go bold. Remember, this process is meant to make you look cartoon-y and striking.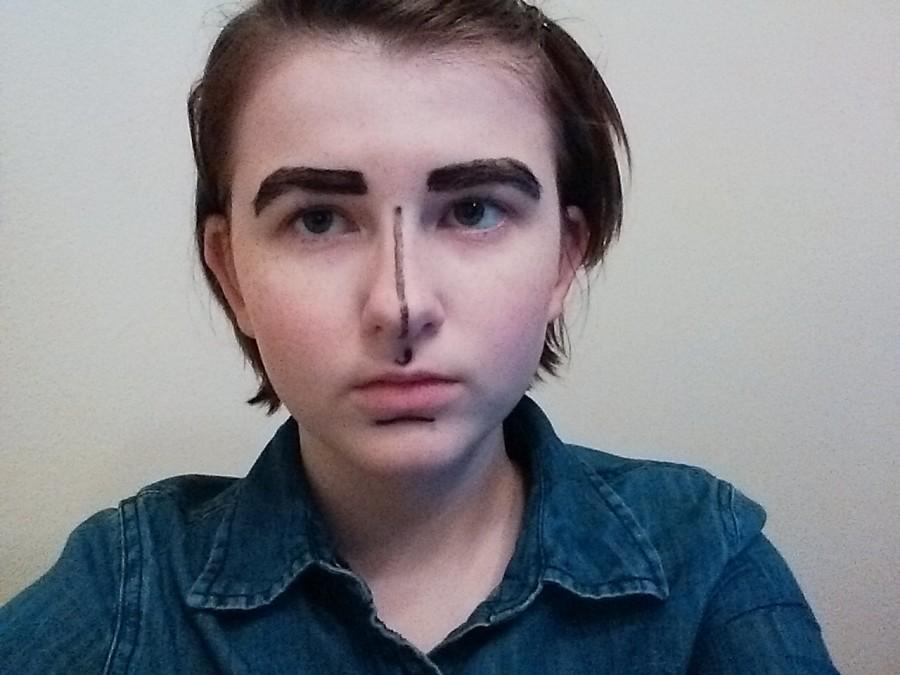 After that, take out your cream or liquid black makeup. Begin by drawing on a straight line down your nose, and make sure to line the columella (the space in between your nostrils) as well. Then draw a "J" on your philtrum (the space between your nose and upper lip) and line your chin. I used a combination of a Halloween-themed makeup pallette and my own liquid eyeliner, but both worked just fine. Going with a liquid will make it easier to create a precise, clean line, and using a cream formula will be a little more dramatic.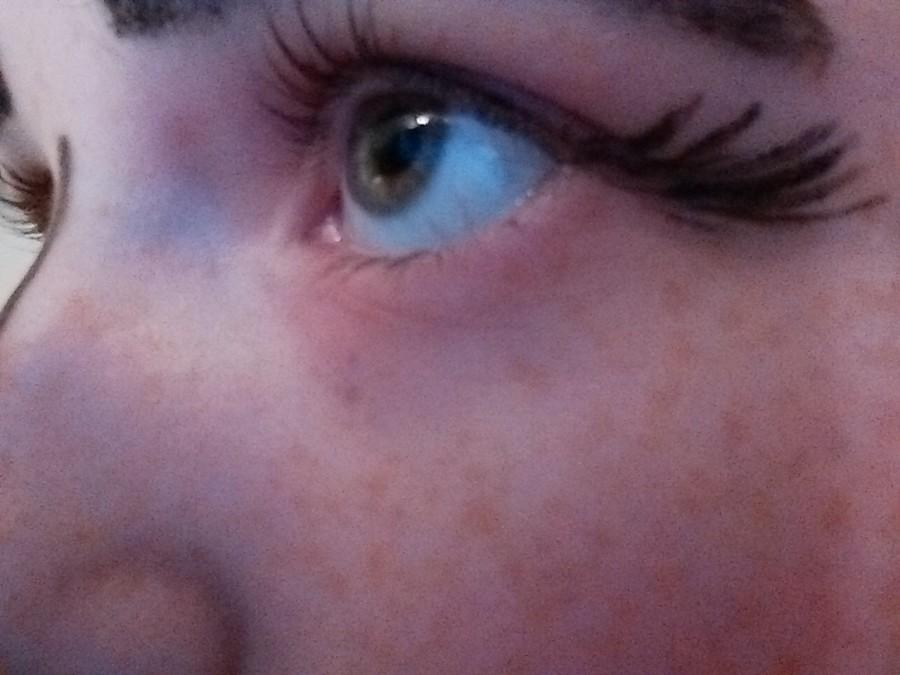 Using just your liquid eyeliner now, line your upper eyelids and create a very long wing. Being very specific and careful, extend six lines out from the wing to create the look of cartoon lashes.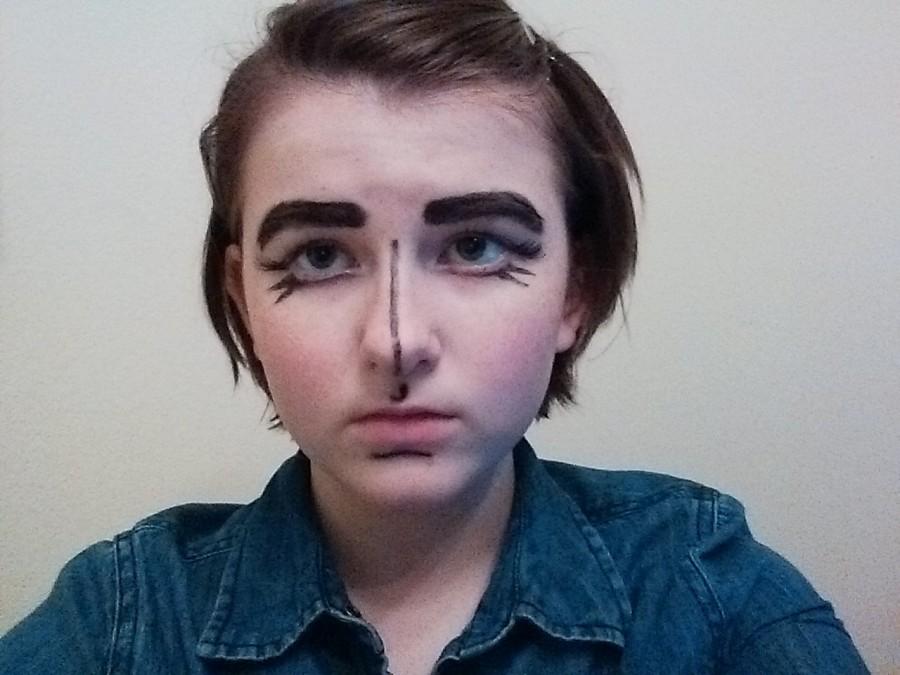 With the eyeliner, create a thick line just under your lower lashline. Make sure to extend it just to the end of your eye. Then you can create lashes again. This time I opted for just two thick ones that angled a little more sharply, but doing more would be great as well. After that you can use your white eyeliner on your waterline and the space between your eye and the black eyeliner to open your eyes up.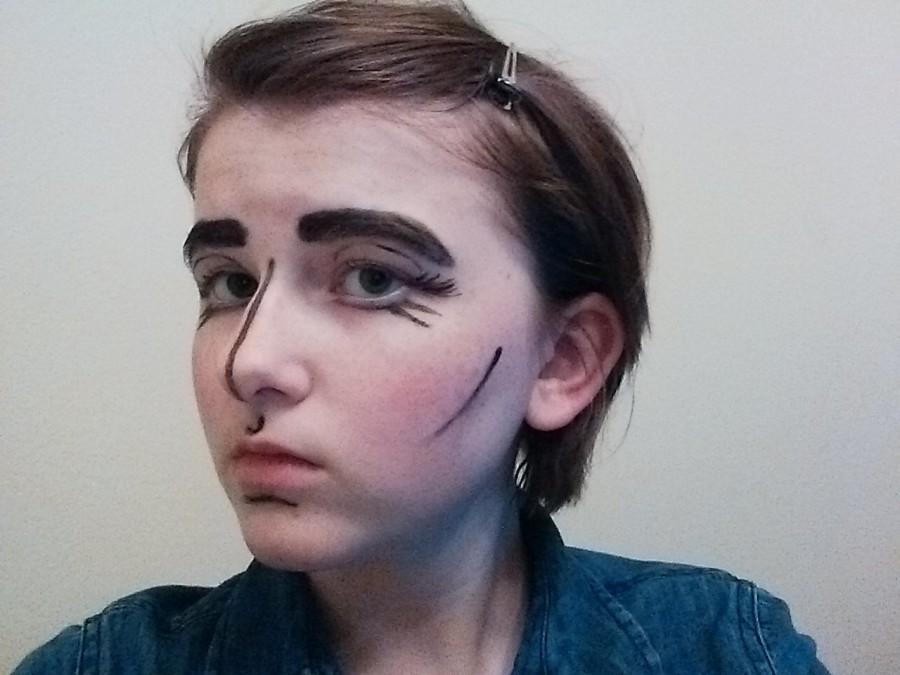 You can then use the liner to create an arc above your eyelid, curl your eyelashes, and either apply false lashes or add a few swipes of mascara. Going back to the black cream makeup (or continuing with the eyeliner), carve out your cheekbones with a precise line.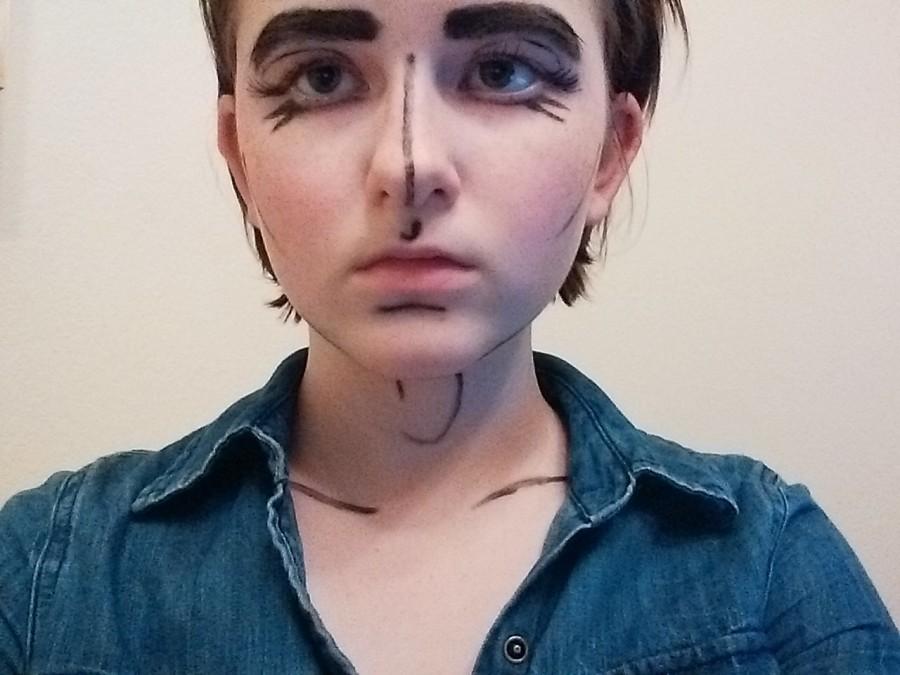 To add a little more detail, I would also suggest highlighting areas on your neck and along your jawline and collarbones.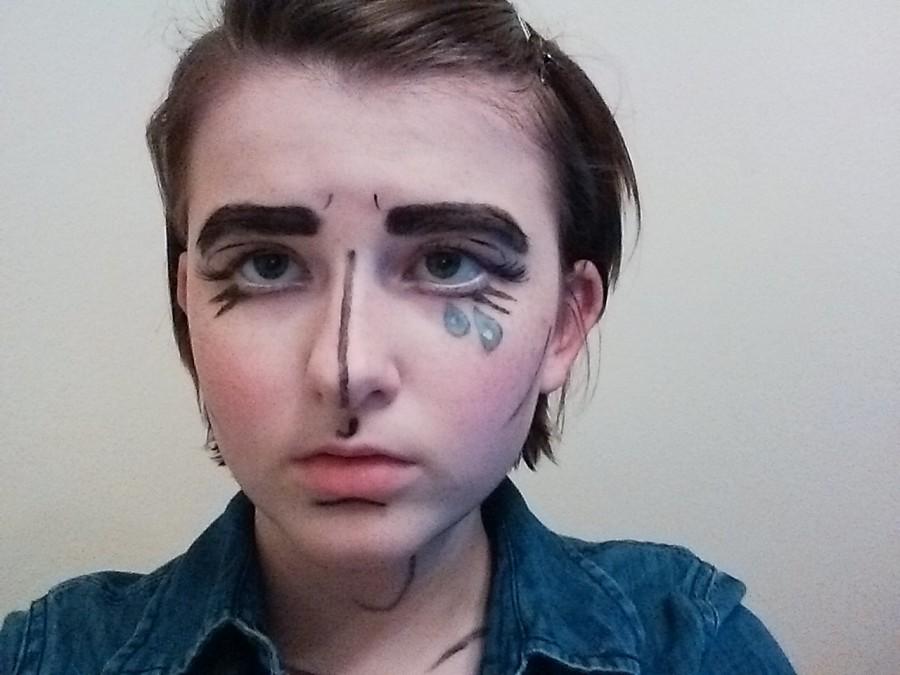 Take your blue makeup to draw a few tears under your eye and outline them in black, just for some dramatic effect. Dot in some white makeup as well for a slightly more realistic approach. Fake an upset look by simply tracing the frown lines in between your eyebrows with your black makeup.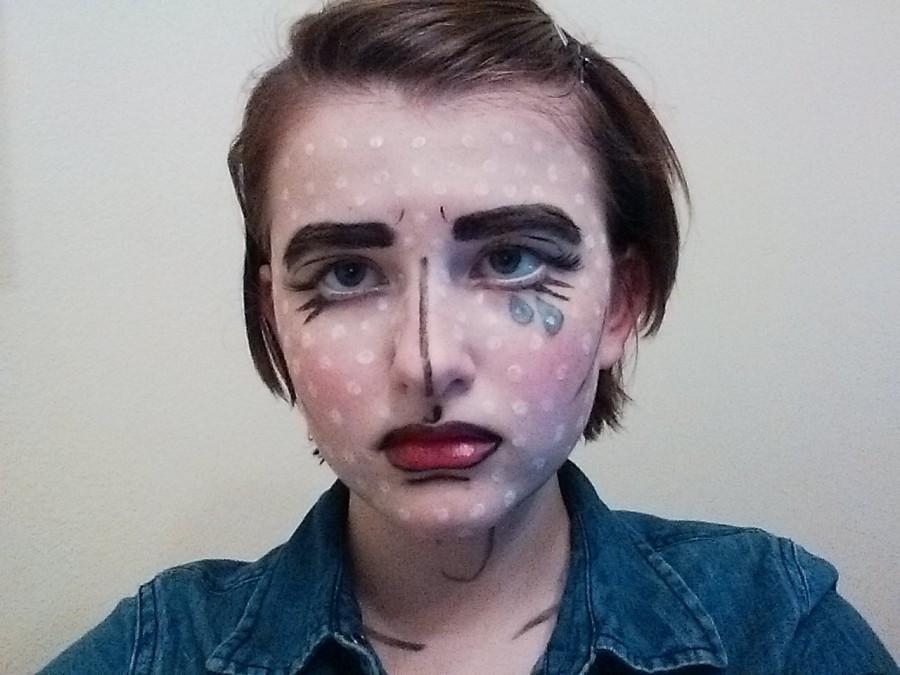 Outline your lips with black makeup and fill in with red lipstick. You can also add a smear of white makeup on your lower lip for a glossy factor. After that, you can begin to distribute white dots all over your face. I just went for straight, horizontal rows using the cream makeup. You can always extend your dots onto your neck and the top of any exposed skin, if you really want to get into it.
And that's that! Now you've got your fun, original Halloween makeup look, so go get your rockabilly costume out and get ready for some candy.