Limitless Luau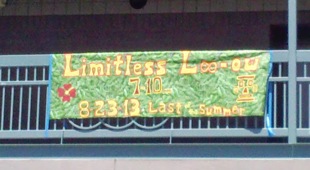 The Limitless Luau, the first high school dance of the year, is an exciting opportunity for students to socialize as well as welcome new students and freshmen to Horizon Honors. The theme is a Hawaiian luau, and the dance takes place in the Multipurpose Room from 7 to 10 p.m. on Friday, August 23. The cost is five dollars.
"It is going to be super fantastic and the kickoff to a great school year," said senior Nikki Walsh, Student Council President. Student Council spent a lot of time and money organizing the event. Students finally settled on the theme after deliberation where students narrowed down ideas keeping in mind the season, cost of decor, music, and overall approval from the administration and students. Student Council narrowed it down to two themes and voted to finalize their plan.
In past years, approximately 100 to 150 students attend the first dance of the school year, and the numbers increase as the school year progresses. Students are encouraged to dress appropriately and in the Hawaiian theme, and enjoy the dance with fellow Horizon Honors students.
The Horizon Sun's Kelleigh Hogan contributed to this article.