From Mrs. Shaheen to Principal Shaheen
With the recent announcement that Principal Nancy Emmons is retiring, Cynthia Shaheen has been selected as Horizon Honors' new principal and is excited to begin her latest position.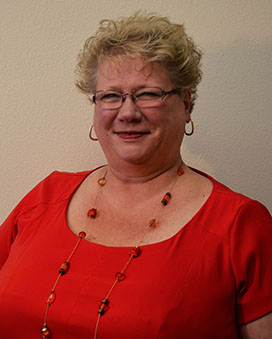 Recently, Principal Nancy Emmons made the announcement in an e-mail to all Horizon Honors families and students that this year will be her last as Horizon Honors' principal, a job that she has held for 16 years. Cynthia Shaheen, who has been at Horizon Honors for 19 years, has been selected to succeed Emmons starting next year.
Although Shaheen has been at Horizon Honors for nearly two decades, her teaching experience and expertise goes far beyond that. She has been involved in education for 34 years, holding various positions; she was a director of education for NASA at the Kennedy Space Center and supervised student teachers at the University of Idaho. Without a doubt, she is highly qualified for this position.
"I first came to Horizon not seeking employment but to find more information about the school for my daughters at their first parent meeting," says Shaheen, "I was not satisfied with the education they were receiving, and I was working as a special education director for another school at that time. I introduced myself to the founders, and asked them if I could assist, not for employment, but in collaboration. They wanted to continue our discussion, and ultimately I decided to come back to the classroom."
During her time at Horizon Honors, Mrs. Shaheen has worked in many departments. She helped start the school's elementary program and was a team leader for what was kindergarten through second grade. She then became a mentor teacher for the second and third grade. Shaheen also took the school through its first North Central Accreditation process, which got the secondary school accredited.  She then helped develop Horizon Honors' intermediate school, where she became a mentor teacher. Shaheen continued to improve the school by developing Horizon Honors' Performing Arts classes. Then, she was asked to become a master teacher; at first for K-12, and then for secondary school, where she has been up until her selection as principal.
Mrs. Shaheen has found teaching to be a very rewarding thing. When asked what has given her the most satisfaction as a teacher, she commented, "…just watching lightbulbs go off in a student's mind; that moment when I see them understand. And that pride and ownership to learning is absolutely where I see joy and satisfaction."
Becoming Horizon Honors' new principal is no small thing, and Mrs. Shaheen considers it an honor to have been chosen. She stated, "This was a competitive process, but I believe that I have the heart of this school in me, and I want nothing but the best for our students and our families of this school. And to take us into this next decade, being progressive, and looking at what's best for our kids."
Shaheen is also looking forward to further advancing Horizon Honors into the digital world next year. She stated that Google Classroom will be implemented in all classrooms next year. "I also really want to hear what our students want, and a reflection of that would be the student focus group we held last winter," said Shaheen. "I want to be accessible, and I want them to know what they think matters."
Since she has been here since the beginning at Horizon Honors, Shaheen believes that the transition will be smooth. "I'm kind of a familiar face around here," says Shaheen. "I've been here for 19 years. So I would say it's not like starting with somebody [the students] don't know." On Mrs. Emmons' work at Horizon Honors, Shaheen believes that "[she] has left a tremendous legacy here; she created the secondary program. I want to see her legacy and commitment to excellence carried forward."