"Anne of Green Gables": A Story of Belonging
"Anne of Green Gables" is an amazing story to read after watching the play put on by Horizon Honors. Be aware that there are spoilers ahead.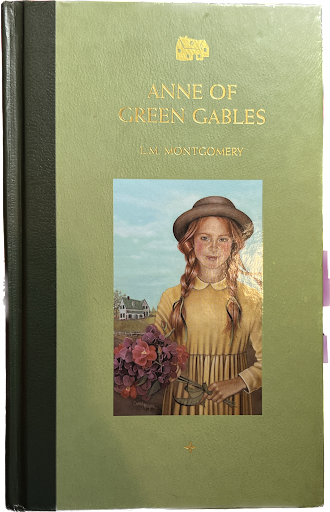 The play  "Anne of Green Gables" is being put on by Horizon Honors on Thursday, Oct. 27th at 7:30 p.m. This play is based on a coming-of-age novel about a young orphan who is adopted by the Cuthbert siblings. The story follows Anne through a series of tumultuous events as she struggles to find a way to belong. She struggles to make friends, challenge her rivals, and become the best version of herself. She proves to herself and the world that she is as capable as anyone else, no matter her background or strange mannerisms. In the end, she gains a best friend, a family, and a place she can call home.
Anne is an adventurous daydreamer who gets herself into trouble quite a bit throughout the novel. She is not particularly adept at following socially accepted behaviors or rules and often offends those around with her attitude. She breaks a leg (literally) while following a dare and gets herself stuck on a boat while playing out a daydream, to mention the least of these escapades. However, she learns a lot throughout the novel and eventually comes in the top of her class. She later becomes a teacher in Avonlea and stays with Marilla Cuthbert, her adoptive mother.
Anne is relatable to many young girls whose minds wander a little too much and whose dreams seem too wild and impossible. Anne reminds us that there is no such thing. She reminds us that it's good to be unique and everyone has strengths to grow from. The journey Anne goes on throughout the novel teaches us to keep learning and dreaming. Anne also follows all the core values of our school: learning, believing, dreaming, and daring.
If you are interested in seeing this delightful story on the stage, go see the "Anne of Green Gables" play at 7:30 p.m. on Oct. 27 in the multipurpose room.