Skyfall Review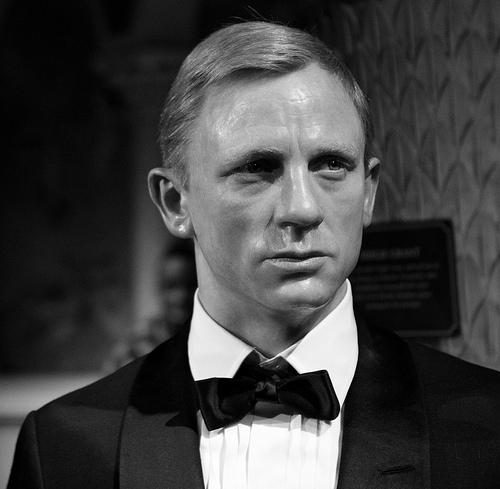 The third James Bond film featuring Daniel Craig , Skyfall, was released on November 9 and has been hailed by critics as the best Bond film ever. Not only was it full of the traditional action and intrigue of a Bond film, it also explored 007's past, and introduced one of the most memorable villains in the franchise's 50-year history.
While James Bond is recovering a stolen hard drive in Turkey, he is accidentally shot and presumed dead. When a mysterious cyber-terrorist starts sabotaging MI6, he comes back, surprising everybody, and goes on a mission to find the person responsible for all the mayhem.
As usual, the cast played their parts well. The most notable performance came from Javier Bardem, who played the film's villain, Raoul Silva. Director Sam Mendes believed Bardem had the potential to make his character one of the most memorable villains in the franchise, and Bardem did not disappoint. Bardem's Silva is brilliant, strange, and theatrical, and nonchalant about who dies on his journey for revenge. The writing was excellent, especially the snarky dialogue between Bond and M, played by Judi Dench. Their conversations were the comedic highlight of the film, and their banter relieved some of the tension running high throughout the film.
What is fascinating about this film is that it includes numerous references to the older Bond films. Not only was this the first time in the Craig films that Q, the supplier of 007's gadgets through the years, has appeared, but there were quite a few references to the older films, like Bond's original Aston Martin DB5 sports car from Goldfinger and a reference by Q to an exploding pen. The film also brings in Miss Moneypenny, played by Naomie Harris. Her role as M's secretary was prevalent in the old film, but her revival in the plotline is a change for the modern readaptation.
The only possible criticism for the film was the exploration of Bond's backstory. It didn't go into a lot of detail, and it would've been interesting to get more perspective on the events that helped shaped the world's most iconic spy. However, that's the only part of the film that could've been improved. As a callback to 50 years of James Bond and as a film on it's own, Skyfall succeeds brilliantly. Happy birthday, James Bond.
Leave a Comment