The Book Thief: It Stole My Soul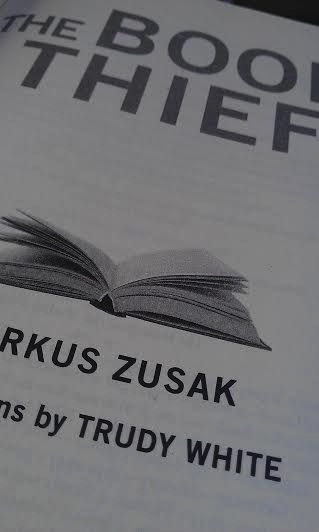 I was so close to watching the movie. But it slipped my mind, and upon remembering, I opted for the book instead. While I still haven't seen the movie, I think I made the better choice.
The story begins with Death. Not the grim reaper, but a much more empathetic character whose job is to collect souls. He narrates the story of Liesel Meminger, a young girl separated from her parents and still grieving the death of her younger brother. She is handed over to a pair of strange foster parents who live on the strange Himmel Street with strange new pastimes and ways of life.
With the help of Hans Hubermann, she adapts to the lifestyle and makes friend with Himmel Street local, Rudy Steiner. And then she is taught to read. Liesel becomes passionate about books, and to sustain her appetite, she steals books from wherever she can find them.
Death guides readers through Liesel's life as a young girl in Nazi Germany, bringing forth all the blackness of Hitler's rule. The book is filled with a dark, morbid humor that is interesting to read and healthy to contemplate.
I give this book a strong five out of five stars. I almost cried because of this book (I have people who can attest to the fact that I hardly ever cry) and I plan to reread it again and again and again.