Trick or Trunk
Trunk-or-treating has many more benefits compared to trick-or-treating.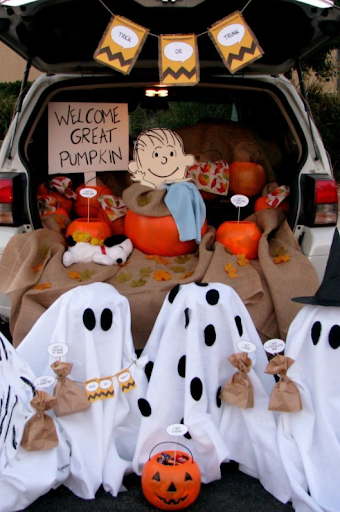 Popular trends and costume ideas might change yearly, but trick-or-treating has stayed pretty consistent. You just go door-to-door with a bucket or bag and collect candy, but trunk-or-treating brings something new to the table. Groups of adults, usually in a parking lot, decorate their car trunks and kids go to each stop and collect candy.
Trunk-or-treating has many benefits. For instance, it's safer. According to Best of NJ, trick-or-treating can be very stressful for parents because of busy streets or strangers' homes. Trunk-or-treating allows children to run around in a public area and not have to walk for so long and far at night. Trunk-or-treating not only has the opportunity for candy, but typically has separate mini-events surrounding it, like raffles, games, rides, parties, and more. This introduces the idea of adding portable trick-or-treating to these types of events, where you don't have to choose between a Halloween party or trick-or-treating; you can just do both.
Though trunk-or-treating offers many alternatives, it may not be for everyone. Many parents like to walk with their children around a neighborhood and spend time with them collecting future memories. It can even be used as exercise, walking long distances with friends or family and enjoying it all the way.
Trunk-or-treating is a fun idea that you can take part in during Halloween. It's safe, more convenient, and overall offers much more than just collecting candy.