Eleven Dead in Monterey Park Shooting
While a celebration of the Lunar New Year was in full swing, a man entered a dance hall and shot into the crowd.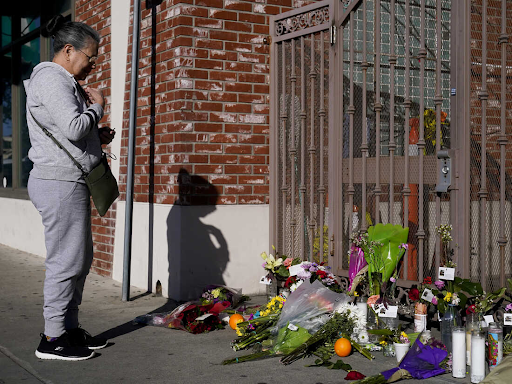 CNN reports that on Saturday, Jan. 21 at around 10:20 p.m, a shooter identified as Huu Can Tran entered the Star Ballroom Dancehall in Monterey Park, California, and opened fire on the crowd, killing 11 and injuring nine others. Around 10:45 p.m, the suspect then entered the Lai Lai Ballroom, where he was stopped and disarmed. Tran escaped the scene in a nondescript white van; it was found in Torrance, California, the next day. Law enforcement arrived and secured the scene, where they had found that Tran had taken his own life.
According to NBC, Tran may have borne some personal motive, as he and his ex wife had attended the club frequently before the attack, although this is speculatory as the investigation goes on. After a search of Tran's house, multiple guns (both legal and illegal), ammunition, and illegal homemade firearm modifications were found. The gun Tran was using was a semi-automatic handgun with an extended magazine which, according to Giffords Law Center, is illegal in the state of California. Pasadena Star-News writes that Brandon Tsay, the man credited with disarming Tran, spoke to ABC's "Good Morning America" in which he described his desperate struggle to remove the gun from Tran's hands.
CNN states that 2023 has started off with more mass shootings than every other year from 2023 to 2022; at the time of writing, there have been more mass shootings than days. This is becoming a worrying trend that has upset many. As the citizens of Monterey Park and those who lost loved ones mourn, the harrowing shooting continues to be investigated.