Dhar Mann Mistreats Actors: What Happens Next Will Shock You
Dhar Mann, the well-known motivational videographer, is not as brilliant as he appeared to be.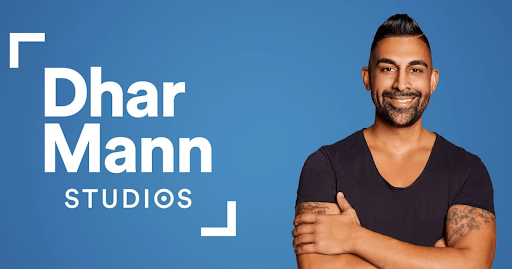 Dhar Mann is an entrepreneur and film producer whose video production company, Dhar Mann Studios, is well recognized for its work on short films for social media sites like YouTube. His motivational movies focus on respect for others and similar life lessons. Although his work promotes consideration and care for those less fortunate, recent claims about Dhar Mann's abusive workplace have emerged.
Employees at Dhar Mann Studios have complained about unpredictable working conditions and insufficient compensation. Distractify says actors have taken to Instagram and TikTok to accuse Mann of disregarding the actors' requests for increased pay and terminating any performers who openly criticized or disagreed with him. A well-known Dhar Mann actor, Collin Borden, said that all the studio's actors, including himself, are employed as contract players and are only occasionally brought in to appear in his short films. He further stated that actors at Dhar Mann studios cannot afford rent. Jazlyn Nicolette Sward, another actor involved, claimed that Dhar Mann had approached her with a real knife while they were filming a TikTok about a Halloween prank. Dhar Mann Studios maintains both a hostile and dangerous environment. Another actor, Mair Mulroney, has said that Dhar Mann rarely converses with his staff. He abruptly and discreetly fires people and cancels or fails to show up for meetings.
As a result, actors have been actively protesting. The first thing they did was publicize every workplace disturbance and problem on social media. CGMagazine explains that as a direct dig at many of the studios' video titles, they have protested outside the studio while holding posters that say "Mann Up To Us!" and "What Happens Next is SHOCKING!" The performers apparently attempted to contact Dhar Mann for a direct response or negotiations but were unsuccessful. According to ABC7, however, Dhar Mann provided a response on the company's YouTube channel, saying that many of the protesters have not worked at Dhar Mann Studios in years and are now emerging with malicious intent. A representative for the company added that the protesters represent a small portion of all of the company's actors and that their complaints are inaccurate.
Fans are shocked, horrified, and overall disappointed by Dhar Mann's behavior towards his employees. Not only do many children look up to him, but many adults also see him as a teacher for future generations. As these protests continue, pressure is building on Mann and his company to do better. As he himself says, what happens in the dark always comes to light. It turns out that the same lesson applies to his own labor relations.