From Passion to Paycheck
Discovering your career path opens up many opportunities for the future. These are effective strategies for navigating through the career crossroads.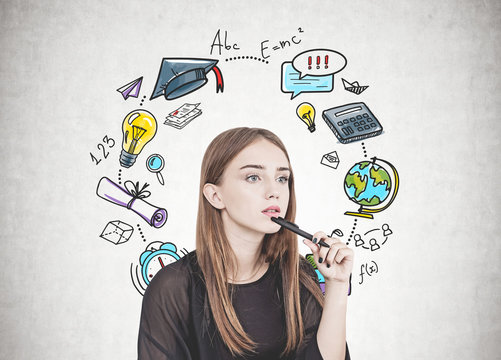 Choosing the right career can be a challenging task. With so many options available and factors to consider, it can be overwhelming to know where to start. However, by taking the time to understand your skills, interests, and values, and researching potential career paths, you can find a career that is both fulfilling and rewarding.
1. Assess your current skills, knowledge, and interests
The first step in choosing the right career is to assess your skills and interests. Consider what you enjoy doing and what you are good at. Are you creative? Analytical? Are you good with numbers? Do you enjoy working with people or do you prefer to work alone? You also need to consider factors like where you want to live, how much you want to make, or how many hours you would want to work. Make a list of your skills and interests to help guide your career search. By taking the time to reflect on your strengths and passions, you can identify potential careers that align with who you are.
2. Figure out your motives and long term goals
It is important to set goals for yourself. This can include earning a specific degree or certification, gaining experience in a particular area, or networking with others in the field. It is also important to figure out what your long-term goals are and base your path upon that. You can do this by journaling, networking, and reflecting. Setting goals can help you stay focused and motivated as you work towards your career aspirations.
3. Explore and research different industries
Once you have a better understanding of your skills, interests, and values, start researching potential career paths. Look for industries that match your criteria, and read about the day-to-day responsibilities, required skills and education, and potential career growth. You can gain insight into the skills and qualifications required for different careers, as well as the potential job opportunities and salary ranges. Consider talking to people in the field to get a better sense of what the job entails.
4. Take a career quiz
Career quizzes can be a helpful tool in choosing the right career path. Career quizzes can assess your values, skills, and personality and provide insight into potential career paths that align with your strengths and preferences. These quizzes can help you identify areas of interest and narrow down your career search. To take a career quiz, look for online resources such as career websites or job search engines. MyFutureAZ is another amazing source for this. By taking a career quiz, you can gain a better understanding of yourself and the careers that may be a good fit for you, and make informed decisions about your career path.
5. Try it out
If possible, try out related activities or even the job itself before committing to a career path. Consider taking on an internship, volunteering, or shadowing someone in the field. This is an effective way to gain hands-on experience and insight into a particular career field. By observing and learning from professionals in the field, you can gain a better understanding of the day-to-day realities of the job, skills, and qualifications required.
Choosing the right career will take time and effort, but by assessing your skills, interests, and values, researching potential career paths, and setting goals, you can find a fulfilling and rewarding job. Remember to stay flexible and open to new opportunities, and don't be afraid to make adjustments as needed. With the right mindset and approach, you can find a career that aligns with your passions and values and provides a sense of purpose and fulfillment in your work life.