Preserving Paradise: The Enduring Role of Central Park
Central Park, with its serene landscapes and iconic features, continues to be a treasured retreat where visitors can escape the city's hustle and bustle, fostering a sense of tranquility and connection with nature.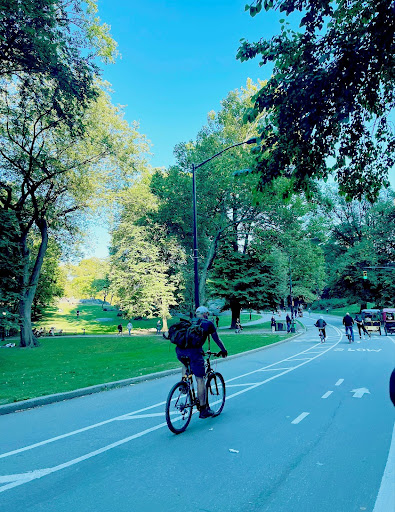 The vision and imagination of its architects are evident in Central Park, a sizable green oasis tucked away in the middle of Manhattan. With its 843 acres of varied landscapes, Central Park has grown from its humble origins into a beloved symbol of peace in the midst of the busy city. The park has a rich history that can be traced back to its beginnings, as well as to its transformation over time and its ongoing importance in the present.
According to Central Park, early in the 19th century New York City saw rapid urbanization which made it clear that the city needed a green place to give relief from the wasteland. In 1853, the New York State Legislature authorized the creation of Central Park, designating the land between Fifth and Eighth Avenues and 59th and 106th Streets for this purpose. Central Park owes its design to the brilliant collaboration of landscape architect Frederick Law Olmsted and architect Calvert Vaux. Their winning entry in the park's design competition envisioned a harmonious blend of natural beauty and human-made elements. Their vision aimed to create a sanctuary accessible to all, regardless of social status, and a space that could bring people from diverse backgrounds together. Construction of Central Park began in 1857, with thousands of workers transforming the rocky terrain into an awe-inspiring landscape. Immense labor went into reshaping the land, including the blasting of bedrock, the planting of countless trees and flowers, and the carving of meandering paths, serene lakes, and picturesque bridges. After years of effort, the park was officially opened to the public in 1876.
Central Park NYC states that Central Park encountered its share of difficulties over time. The park experienced neglect and decay in the late 19th and early 20th centuries. However, a revival initiative coordinated by the Central Park Conservancy in the 1980s resulted in major maintenance and restoration operations. As a living example of the commitment and tenacity of people who have worked continuously to maintain its majesty, Central Park exists as it does today.
The source also writes that it has evolved into a haven for recreation and cultural events. It offers an array of activities for visitors, including boating on the lakes, horse-drawn carriage rides, ice skating, and picnicking on its lawns. The park also hosts a wide range of events, from outdoor concerts to Shakespearean performances, fostering a sense of community and artistic expression. In recent years, Central Park has adapted to the changing needs and interests of its visitors. Efforts have been made to enhance accessibility, sustainability, and environmental stewardship within the park's boundaries.
Central Park is a cherished landmark that has overcome challenges through revitalization efforts. It brings people together, offering recreation and cultural experiences amidst its iconic features. It stands as a testament to the enduring importance of green spaces in urban environments. Central Park remains a cherished sanctuary of natural beauty, inviting people from all walks of life to enjoy its timeless allure and find solace amidst the urban landscape.