Welcome Home
Brittney Griner is welcomed back home after a huge aftermath in Russia.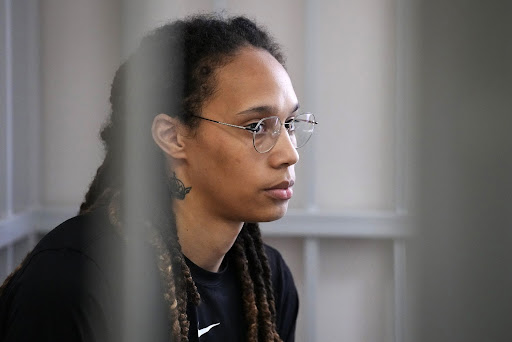 Brittney Griner was a well-known player in the Women's National Basketball League. Griner played center for the Phoenix Mercury. She is a two-time gold medalist with the United States and a WNBA all-star. When Griner went on a trip to visit her old basketball team in Russia, everything went downhill.
According to The New York Times, Brittney Griner was detained in Russia on Feb. 17. Griner was caught having hashish oil in her luggage at an airport in Moscow. They then sentenced her to nine years in prison for drug charges. This detainment caused many back in the U.S. to be upset. Many superstars posted about this situation on how Griner was wrongfully detained. Many U.S. officials were trying to stop this, but Russia still refused to cooperate.
It wasn't until over ten months after the arrest, on Dec. 8, 2022, that Griner was finally released in a prisoner swap, proposed by the Biden administration, according to BBC. President Joe Biden later announced Griner's release. She was exchanged for Russian arms dealer Viktor Bout. She was finally released and flown back home to San Antonio, California.
Many said Griner seemed to be in good spirits once released. She is now back on the court and will keep fighting for LGBTQ+ rights; as she did before. This has made everyone very aware of the extent of similar cases in Russia, two others being held. This will hopefully result in saving others who share the same unfortunate situation.