The sound of team building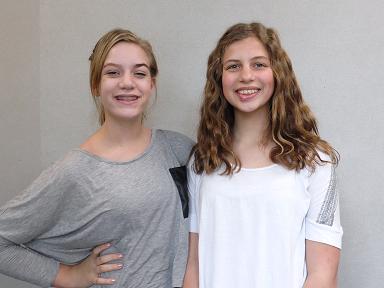 Saturday, Jan. 11, Horizon Honors hosted the entire cast and crew of the spring musical, The Sound of Music.  The students underwent a series of energy-taxing but absolutely hilarious games and challenges, learning more about their new teammates all the while. Cynthia Shaheen, master teacher, and Ann Shaheen, drama, english, AMEX, and history teacher, oversaw these interactions, doing their best to bring the group together.
Students were challenged to work together, playing games like Lover's Leap, an exciting partner game.  After finding a partner, one must go through a series of positions that the teacher calls out, such as "Juicebox," "Rooster on the Henhouse," and "Lover's Leap" while racing against opponents.
They also played an extensive get-to-know-you game where students scheduled a "date" with fellow members, and were given a prompt to start a quick conversation.  Then, they were organized into a team and created posters together in order to establish camaraderie. Afterwards, the group played an exercise game with loofahs, which required a lot of communication and running.
They took a break and ate a potluck lunch where each student was assigned a handicap.  Some were blind, missing a limb, or struck dumb.  They had to work as a team to all get their food and get back to their assigned tables.  This particular challenge proved to test the students' communication skills.
After lunch, the retreat got serious. The students were educated about the history of The Sound of Music through presentations and lectures, after reading through the entire play.
Seventh grader Kendra Fuller stated that, "The retreat was tons of fun.  We learned to work together through exciting team-building activities and puzzling adventures. We also learned some preface to the storyline. We watched a presentation about the Nazi ideology and how it affected the characters in the story."