Rewriting the Code
"Girls Who Code," a new club at Horizon Honors, is a non-profit organization dedicated to increasing the number of girls and women in the field of computer science.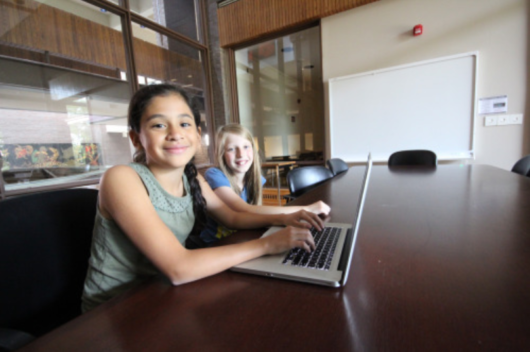 Horizon Honors recently launched a chapter of the Girls Who Code club. Although the institution spans the country, few understand the larger mission of the organization: "to close the gender gap in technology and to change the image of what a programmer looks like and does," according to its website. While we may think that the world has changed, statistics show that sexism is still very much prevalent in the workplace. According to the Pew Research Center, 42 percent of women say that they have experienced workplace discrimination in some form. This issue is especially prevalent in STEM-related fields, including coding and the software industry. In the programming industry alone, the number of female computer scientists decreased 13 percent between 1995 and 2017 because of sexist biases in the STEM community, and is expected to drop another two percent between 2017 and 2027, as stated by Girls Who Code.
The organization has dedicated itself to changing these gender inequalities in programming and computing industries, as well as ending the prejudice in a society that only sees men as programmers. They also state that the club is establishing learning opportunities for women in order to introduce middle and high school girls to computing careers. One of the larger goals of Girls Who Code is to create a supporting body of peers and role models for young women so that both students and Girls Who Code graduates can continue to persist in these career paths despite societal bias.
Horizon Honors recently announced to its students that the club is looking for any secondary school girls who want to learn how to code, regardless of prior experience in the field. It meets on Blue Fridays, from 2:45 to 3:45 p.m. in room 115. Even if you aren't interested in a coding career, the club is sure to provide life skills with a dose of friendship and fun. In a society that still has sexist tendencies, it is monumentally important to empower women with the tools to change the world.